The Rings of Power ended by revealing one of the most popular Lord of the Rings characters, the mighty Sauron, many years before the Fellowship. A popular fan theory surmises that Rings of Power season 2 will feature two forms of the Middle-earth villain.
To provide some broad context, the Dark Lord is a shape-shifter who takes a variety forms through-out JRR Tolkien's writing. Fans of the Lord of the Rings movies will know his foreboding figured clad in black armour from the end of the second age, and the mighty eye that gazed over Mordor.
But Tolkien's literature features several other variations of Sauron, depending on the situation. One of the most noteworthy is Annatar, a fair-haired 'Lord of Gifts' he appears as for much of The Silmarillion. Some fans have been convinced we'll get Annatar in addition to Halbrand in Rings of Power season 2, and the theory is captivating.
There were murmurs back when the first season of Rings of Power concluded. DrNosy, a mod for The One Ring, stated on Twitter that Annatar would pop up. This is still hear'say, but the prediction gained traction once again with The Fellowship Fans claiming that two Saurons are slated for Rings of Power.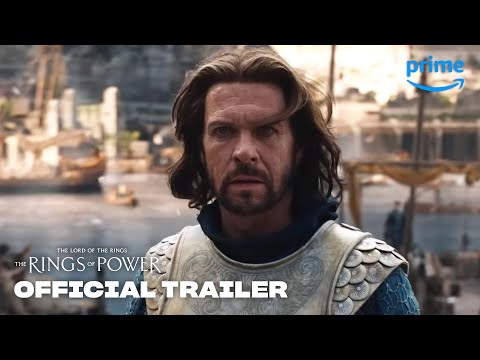 It's another rumour, but the theory holds some weight. The fantasy series has continually remixed Tolkien's lore as needed, creating a bold, modern vision of The Lord of the Rings mythology. the belief that we could see two Saurons presents a number of narrative ideas that are captivating, especially if we get Annatar, who isn't given all that much attention in the books.
Whatever happens, the Nameless will continue to be inscrutable. Check out our guide to the House of the Dragon season 2 release date if you want more escapism, and our list of the best drama series will keep your queue nice and long.