The Idol has become one of the most controversial TV series of the year, and even if you didn't watch it you've probably heard of it. Unfortunately (or not, if you love it) The Idol has been everywhere, dominating discussions about TV with its graphic depictions of, well, just about everything.
The version which HBO released, which audiences were 'treated' with, focuses on Lily-Rose Depp's character Jocelyn, who becomes caught in the gravitational pull of The Weeknd's cult leader Tedros following on from a nervous breakdown.
What critics and audiences struggled with was the show's gaze (sleaziness), and the way in which it treated its material, as well as the blurring of lines between the show's characters and the actors portraying them. A significant amount of the show was, for example, shot at The Weeknd's own home, and the singer used a clip from the drama series to counter real-life criticism.
But, apparently, it didn't always have to be this way. According to Rolling Stone's report on the show's troubled production (it was this that prompted The Weeknd's glib clip in response) the series was initially helmed by director Amy Seimetz who worked on large chunks of the project.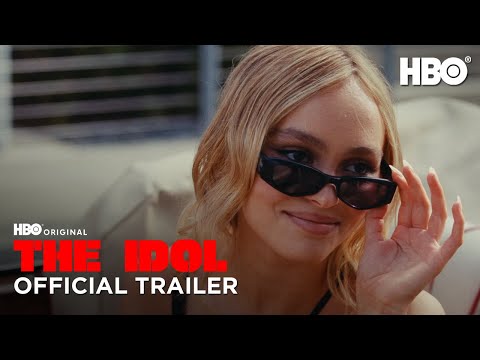 Under her direction, The Idol was more explicit in its attempts to satirize the industry, and it had a more female-led perspective. That alone would have made the series remarkably different in tone, but emerging photos also indicate how things changed once Seimetz departed.
Some photos, posted to Twitter, show different and more colorful sets. Others show new and unseen characters, and actors who were brought into the show but then never appear on screen.
It's all very vague but helps to paint a picture of what could have been, at a certain time, before the series was shunted in a new direction led by Sam Levinson and The Weeknd (notably, two men in a series centered around the female experience).
So we can dream about a version of The Idol that never was and never will be. Or, we can just forget it ever existed: that's a good option too.
For more on The Idol, read our take on how it's damaging for feminism and learn about the significance of the hairbrush. Or, see what's new on Max this month, before checking out our picks for the best TV series of all time.