The Exorcist is back. After unsuccessful sequels and countless rip-offs, filmmaker David Gordon Green is rebooting the The Exorcist for a trilogy of three new movies, beginning with The Exorcist: Believer. The Exorcist: Believer release date is currently scheduled for October 13, 2023 and its imminent arrival, as well as the recent trailer, is leaving Exorcist-lovers curious and intrigued about what to expect.
Gordon Green is the filmmaker behind the new Halloween trilogy, which ignored the canon of every movie after John Carpenter's first in order to bring Michael Myers back to the screen in a battle against Laurie Strode. His plan is much the same for The Exorcist, and Believer will be a direct sequel to the events of the 1973 classic which is still regarded as the best horror movie ever made, even seeing the return of Ellen Burstyn as Chris MacNeil.
But unlike his Halloween trilogy, which never quite took itself too seriously and had a pulpy edge, his new movies will aim to be just as unrelentingly dark as the original. However, within that, the director has also promised that his films will feature, "radical choices."
Gordon Green explained his thinking in an interview with Empire magazine, while also explaining that his horror revival won't fall into the common trap of: "fan service." He said, "I think every filmmaker should make radical choices. If you're just trying to do fan service, you're gonna get lost."
Continuing on, Gordon Green shared what audiences can hope to expect from the upcoming Believer. "The DNA of this movie is parenting: your home life getting rocked by your child not acting like your child. My effort is to make it as human and relatable as we can, and not get so caught up in the far-out supernatural of it."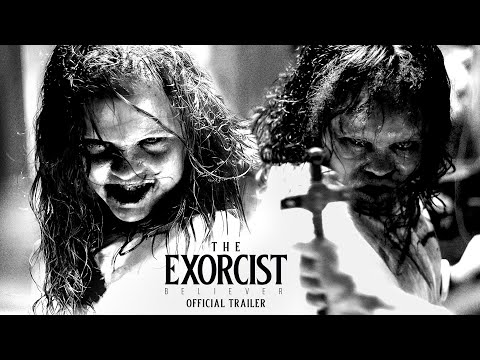 Gordon Green also revealed that, unlike the first movie which is an existential study of Catholicism, his trilogy will broaden its religious perspectives. "One of the things we do is bring a lot of different religious perspectives into the discussion of exorcism. It's not just assuming that Catholics are in charge of demonic possession as a ritual. We need to acknowledge that there's other ways out of this catastrophe than just one, and that's where it gets complicated."
What does all this actually mean for The Exorcist: Believer and its sequels? Firstly, don't expect a cameo from Linda Blair, unless it comes in the form of archival footage; Gordon Green's insistence that he isn't listening to fan service makes that very unlikely. What his movie will do, though, is retain the core theme of parenting just as the original movie did, while embracing new perspectives.
This opens the door to a multi-faith interpretation of The Exorcist, which is just about one of the most exciting ideas for a new Exorcist sequel. The trailer gives a closer look at the exact mechanics of the plot, which will focus on a duo of demonically-possessed girls.
For more on The Exorcist, find out about the boy who inspired The Exorcist, as well as this hidden scare you definitely missed. Or check out our picks for the best thriller movies, and the best movies of all time. If you want to see how Gordon Green's last movie turned out, read our Halloween Ends review.