The Descent, a horror film that disturbed us to our core, came out 17 years ago today. It premiered at the 2006 Sundance Film Festival and opened commercially in the US on August 4, 2006, marking almost two decades since its release.
If you like grimy, claustrophobic films, you might find you'll agree with our assessment that The Descent is one of the best horror movies of the 2000s.
If you've seen it before and are keen to revisit it, it's streaming on Max (link here). If you haven't, here's a spoiler-free rundown of why you might want to give one of the best movies about being trapped a whirl. There aren't a lot of new movies opening right now, you've got time!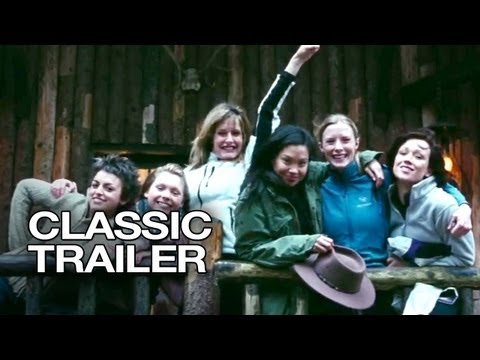 As for the plot, following a tragic accident, six friends reunite for a caving expedition. Their adventure shortly goes terribly wrong when a collapse traps them far underground. To make it worse, they find themselves hunted by bloodthirsty creatures. As their camaraderie deteriorates, they find themselves in an anguished scrabble to survive the creatures and each other.
Sounds like hell, right? It is. The stomach-churning suppressive atmosphere of The Descent reminds us of 2014's As Above, So Below, the horror film about a group of young adults who consider themselves Lara Crofts. They get stuck in Paris' infamous catacombs, and it's both a drop into madness and a literal drop. It's fair to say The Descent may have served as a little inspiration.
You can check out the trailer above to see if it's something you may be interested in, but we thoroughly enjoyed its mix of grounded desperation and supernatural horror. We weren't the only ones to think it's one of the best monster movies, it has an 86% on Rotten Tomatoes at the time of writing.
For more from the genre, we've got handy guides on how to watch the Resident Evil movies in order, Halloween movies in order, and the best scary movies for kids. You can also prepare in good time for October with our list of the best Halloween movies.
If it's new films you're after, here are the details on The Exorcist Believer release date and the Saw X release date. Or, for a history lesson, learn about how Stephen King saved The Evil Dead franchise and why we think Scream 4 had the best Ghostface reveal.