With an 82% score on Rotten Tomatoes, The Black Phone was one of the best and most intriguing horrors of last year. It followed 13-year-old Finney Shaw (Mason Thames) as he tries to escape the grasp of masked serial killer The Grabber (Ethan Hawke) with the help of past victims who are able to communicate with him through the titular Black Phone.
Another major plot point in The Black Phone involves Finney's sister Gwen, who is able to dream about future events before they happen. This gift is instrumental in saving Finney from captivity, and this blend of the supernatural and violent chaos all contribute to The Black Phone being one of the best movies in the horror genre.
Unexpectedly, 2022's best slasher movie is getting another chapter, as Gwen's gift and the events of The Black Phone are set to shape a new chapter of one of the best horror series of all time: V/H/S.
Like previous installments of V/H/S, this new series entitled V/H/S/85 will be structured in an anthology format, with each new episode telling a different standalone, spooky story headed by a different director. The Black Phone's Scott Derrickson will direct one such episode of V/H/2/85, and as well as featuring a character with the same gift as Gwen, will also name characters from 2022's best horror movie.
"Oh, there's actually a universe crossover in there, which I guess I made it too subtle because nobody's picking it up," Derrickson told Comicbook.com. "But James Ransone tells Detective Wayne, when he's behind the glass, he was talking about Gunther. He says, 'He has these dreams that are prophetic.'"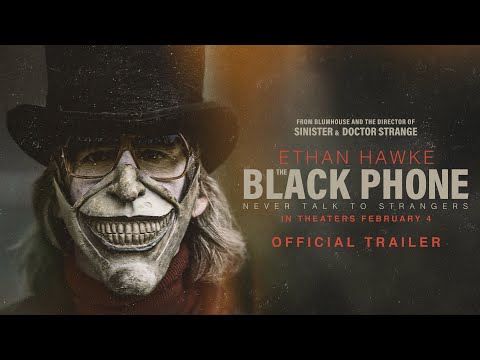 "And he says, 'My sister had the same gift. They drove her crazy, she killed herself.' And he said, 'Gunther's cousin Gwen has the same thing too. I f***ing hate it.' Well, the sister is Gwen's mom, and Gwen is Gwen from The Black Phone."
He continued, "It's literally the same gift, it's this ability to dream things before they happen, or have these prophetic, futuristic, surreal dreams."
For more on The Black Phone, check out our The Black Phone review and guide on how to watch The Black Phone. You can also find out more about the other horrors coming your way this spooky season with our guide to all the new movies of 2023. Or, if you want more spooky prophetic tales, here's what we know about Wednesday season 2.