As a cautionary tale on stan culture, Swarm is a thriller series with plenty of bloodshed and dark moments. But it also has moments of comedy, including the now-infamous 'strawberries scene.'
In the drama series, this full-frontal nude scene comes about after Dre (Dominique Fishback) wakes up to her one-night stand (Rory Culkin), washing a bowl of strawberries in her kitchen naked before offering her one in a glass bowl which, to put it delicately, was very revealing.
Janine Nabers, who created the show alongside Donald Glover, spoke to Insider during an appearance at the South by Southwest Film & TV festival, and revealed the scene's hilarious origin.
"Donald told this very funny story about a girl who he really liked, and how after they hooked, he was standing there with a bowl of cherries, just being like, 'Hey,'" she recalled.
"She was like, so not into it, because it's so weird to hook up with a guy that you barely know and then wake up with him holding a bowl of cherries.I was like, 'I'm stealing that,' and he [Glover] was like, 'All right.' So I just ran with it."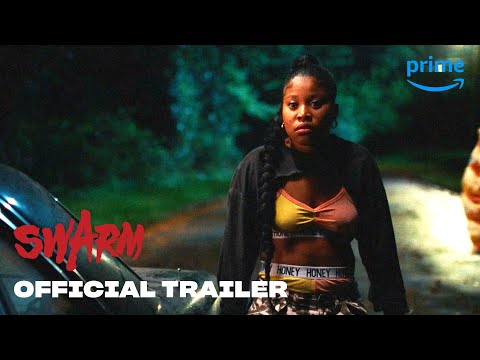 Cherries and strawberries aside, Naber also opened up to Insider about her personal inspiration for the TV series and its protagonist, Dre. "I'm a Black woman, so any ankle into this story was always gonna be rooted in that," she explained.
"There's a lot of different things that we set out to look at in terms of just, like, online stan culture and stuff, but that is very much a backdrop to what this story is. This story at the end of the day is really about Dre and her relationship with her sister, and how this pilot becomes the origin story of a villain."
Swarm is available to view on streaming service Amazon Prime Video. But if you're after more raunchiness, check out our guides to some of the best romance movies and rom-coms.