Steven Spielberg is one of the best directors of all time. One of Hollywood's ace cards, Steven Spielberg is responsible for some of the most influential imagery and movie magic, lighting up the inner child in us (well, except Jaws, which is not for inner child lighting).
Jurassic Park movies, E.T. the Extra-Terrestrial, Tom Cruise disaster movies, Indiana Jones… when you lay them all out like that, it's humbling.
But what are the best Steven Spielberg movies? We have our answer, you probably have yours, but we've got word from the man himself.
Speaking at the 2023 TIME100 Summit, the Ready Player One filmmaker was reminded of a time he previously named E.T. and Schindler's List as his best movies, "I gotta add The Fablemans to that." Spielberg said.
"All of my movies are personal. I don't know any filmmaker who doesn't make a personal movie, even if it's about robots or dinosaurs, or even if it's something completely removed from our realities, it comes out in the wash."
"Everything we are, what we're all about, winds up inside our movies. But sometimes there are certain films that are intended to be almost semi-autobiographical. And that was the first, that was the thing I had never tried before. That was the one thing I had never done until The Fablemans."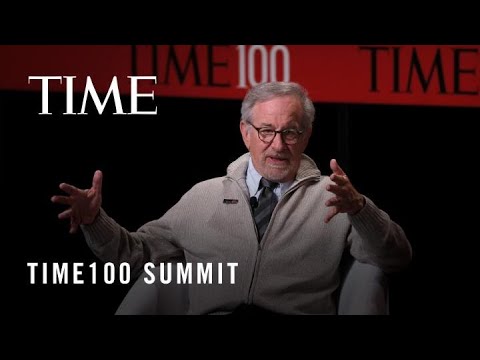 "And it was really scary doing it because I wasn't sure if I wanted to take my private life and go public with it. Right. But then I looked at the calendar and I said, I'm 76 years old, if not now when?"
We agreed in our The Fablemans review — indeed calling it his "most personal movie yet." For more movie magic, check out the new movies coming soon, which include the Guardians of the Galaxy Vol 3 release date.