Logan Lucky might be an unusual film, but that's exactly what Steven Soderbergh does best. Released in 2017, the zany comedy movie was so good, Soderbergh even came out of retirement specifically to direct it. And we're glad he did — as it's definitely one of his best movies.
In fact, the thriller movie was so beloved by fans and critics that, in the years since its release, there have been rumors (or wishful thinking) about a potential Logan Lucky sequel. And as it turns out, we very nearly got another Logan Lucky movie, with Soderbergh himself revealing a prequel was considered as part of a Reddit AMA.
"We had a prequel all teed up about how Joe Bang got thrown in jail, but when the movie didn't perform well enough to justify another go, we dropped the idea," he wrote. Foiled again by the box office!
Still, if this Logan Lucky prequel ever ended up materializing, the good news is that Channing Tatum, at least, would probably be down for returning. Back in 2018, he spoke to Metro US about the potential for further Logan Lucky movies — and his answer was certainly encouraging.
"I've done so many movies now with Steven and nothing is ever off the table with him," he explained. "I don't know if he would want to do another one. But all of us loved doing the movie, so I'm sure we could come back and do it again, though."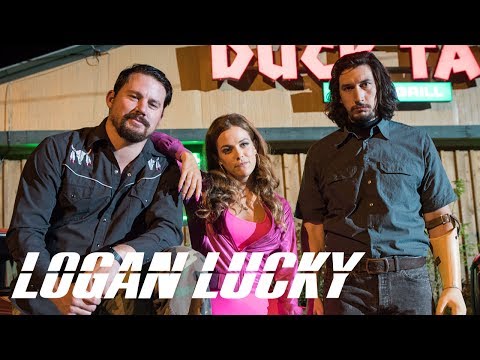 You can watch Logan Lucky on Netflix now if you have a subscription. When you're done with that, check out everything new on Netflix, including new movies, Netflix series, Netflix documentaries, and more.
Or, check out Tatum and Soderbergh's latest collaboration and watch Magic Mike's Last Dance — but not before reading our Magic Mike 3 review.