Horror fans just got a brand new TV series to add to their watch lists as acclaimed spooky author Stephen King shouts out one of the best horror series on TV right now. Posting to social media, the man behind classic books such as The Shining and Pet Sematary voiced his support for the show From.
First released in 2022 and consisting of two seasons, From tells the story of a creepy town that traps everyone who enters inside it. But if forced residency wasn't enough, this nightmare of a home is also plagued with nocturnal monsters and multiple terrifying secrets. If that doesn't sound scary, I don't know what is. And considering the fact that Stephen King was impressed, it looks like From may just be the next big project to fuel your TV terror this year.
Taking to Twitter, the horror legend shared his thoughts on From season 2 with followers, praising its concept and intriguing characters. "I'm three episodes in. Wonderful concept, beautifully handled," King wrote before diving into potential story theories on the thriller series.
"Is it possible these people are dead and don't know it? That spike through the head…holy cow," the author posted. King's theory of the characters being trapped in limbo is exciting and also reflects how the sci-fi series has been compared to multiple supernatural shows since its release.
I mean, Harold Perrineau, who was in Lost, is now leading the From cast, so yeah, the comparisons between the two shows are taking the internet by storm. Other Lost alumni working on From include executive producer Jack Bender and writers and producers Javier Grillo-Marxuach and Jeff Pinkner.
Hopefully, From's ending will be better received than Lost's, but so far, the show has had a good start. King isn't the only one taken by From either. The Show has been receiving acclaim from critics and fans alike, with season one currently holding an impressive rating of 96% on Rotten Tomatoes.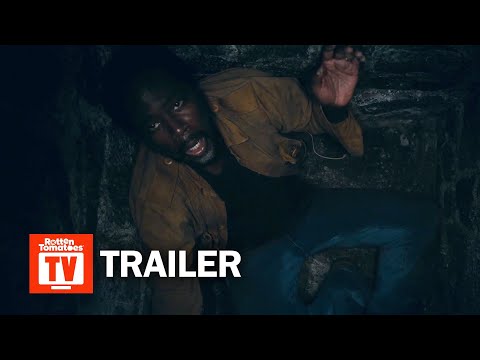 Fans can now watch From season 2 on the streaming service MGM Plus – which can be purchased through Prime Video. To sign up for a Prime membership, be sure to click our link here.
For more screams and thrills, here is our list of the best horror movies of all time and the best monster movies ever made. We also have all the info that you need about the new movies coming out in 2023 and the best movies of all time.