We all love Star Wars movies, and every trip to the galaxy far, far away seems to find a new way to blow our minds with the best Star Wars ships and the best Star Wars aliens attempting to convince us all that these Star Wars characters are the real deal.
But deep down, we're all adults and we know these science fiction movies have little basis in reality, right? Right?
Well, we thought we were pretty sure about what was real and what was fiction, right up until we saw footage of Disney Parks chairman Josh D'Amaro wielding a real lightsaber at South by Southwest this weekend (via SlashFilm).
These real lightsabers are a feature of the Galactic Starcruiser experience at Walt Disney World in Florida, but it was exciting and a little terrifying to see a slice of Star Wars come to life on the SXSW stage in footage shared on Twitter.
Leslie Evans, an Imagineer, joined D'Amaro on stage to provide a little explanation for how the lightsaber came to be. They might not have had to track down any kyber crystals but, frankly, that might have been easier than the process of 3D printing components, laser-cutting and bringing disparate parts together.
She said: "By the time we get to that final saber, every part in there is custom-made. There's so much we had to get right. The colour temperature. The brightness. The sound. And we had a lot that we had to cram into what's actually a relatively small hilt. We even had to build our own spectral oven at R&D so that we could build that blade material."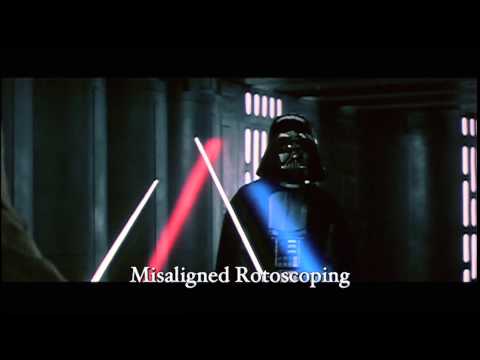 We're a long way away from being able to buy a fully-functional lightsaber for ourselves and act out the best Star Wars scenes, but this is certainly a wow factor moment for Star Wars fans.
For more from the galaxy far, far away, check out our The Mandalorian season 3 episode 2 recap or our guides to the Skywalker family tree, the High Republic era, and the history of the Darksaber. No word yet on whether that one will end up being real too.