It's hard to imagine Luke Skywalker being called anything else, but the now-legendary name was only finalized deep into Star Wars' production. Amid the dozens of drafts and redrafts of the screenplay, one detail that remained consistent until quite late in the process was the name of Mark Hamill's character: Luke Starkiller.
In 2015, a Twitter fan asked the Star Wars legend, "What is a movie role that you tried out for that might surprise us?" The Star Wars cast member responded by saying "Luke Starkiller," explaining in his tweet that this was his Star Wars character's name "months into production" in Tunisia and London. As we know, all the Tatooine scenes in A New Hope were filmed in Tunisia, meaning that technically, during some of the scenes on Luke's home planet, he was actually called Starkiller rather than Skywalker.
Hamill added in his tweet that he was "sad" the name had to be changed, but George Lucas, at least, is adamant that it was the right decision for the Star Wars movie.
"That I did because I felt a lot of people were confusing him with someone like Charles Manson," the director said in The Making of Star Wars. "It had very unpleasant connotations."
This is because the production of A New Hope coincided with Manson's trial. The trial was heavily publicized, so the murderer and cultist's crimes were very much in the public consciousness during that time, and Starkiller sounded all too familiar.
It goes without saying that the context behind the name change is dark, but also incredibly necessary. If the name remained how it was, it's possible that these dark connotations would've overshadowed one of the best movies ever made, meaning that Star Wars wouldn't be the cultural behemoth it is today.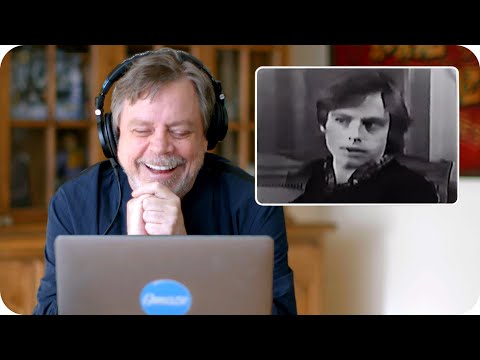 Nonetheless, Lucasfilm has paid tribute to Luke Skywalker's original name multiple times since the release of A New Hope. One way they did this is through The Force Unleashed video game series. Galen Marek, a key character in the game, used to work as Darth Vader's personal assassin and was referred to by the codename "Starkiller."
Unfortunately, the Force Unleashed is no longer considered part of the Star Wars canon, but Starkiller popped up again in the new movie trilogy, as it was revealed that a key base for the First Order was dubbed 'Starkiller Base.' So, after several decades, Starkiller is once again part of the Star Wars canon.
For more on the galaxy far far away, check out our guides to the best Star Wars series, all the new Star Wars movies, and the best Star Wars villains.