The first official clip from the upcoming Star Trek Strange New Worlds season 2 is here, and it's looking back to come classic Star Trek episodes. After the huge success of Star Trek Strange New Worlds in 2022 – one of the best TV series of its year- it's no surprise to see the Star Trek Strange New Worlds season 2 release date coming so soon.
The show will return on Paramount Plus in mid June, continuing on the adventures of Star Trek captain Pike and his crew. So far, we've had two trailers, and now at MCM Comic Con the first full clip from the season has been released. It shows Commander Chin-Riley on trial, and yes: it reminds us of Star Trek The Next Generation episodes.
Check out the clip below:
All rise! Here's a sneak peek of #StarTrek: #StrangeNewWorlds season two! ✨ https://t.co/r9oRir5ulQ pic.twitter.com/VYHlsDsgX8

— Star Trek (@StarTrek) May 26, 2023
Una, or Number One as she's often known is, is being investigated by Starfleet for hiding her true identity as an Illyrian. Illyrians are banned from joining Starfleet. However, she was able to disguise herself and blend in as a human.
Her identity was discovered at the end of the first season, which concluded with her being escorted off the ship for trial. Clearly, Strange New Worlds season 2 picks up exactly where season 1 left off.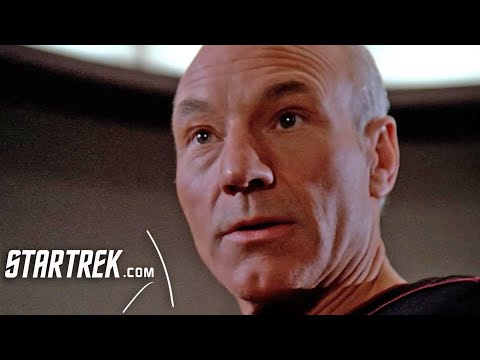 The setup of the episode will immediately strike TNG fans as similar to The Measure of a Man and The Drumhead. Both are legal drama episodes where a crew member is investigated and put to trial, and they're some of the best TNG episodes of all time.
For more on Star Trek, check out our guide to the best Star Trek characters and our choices for the best Star Trek Starships. Or, take a look at our ranking of the Star Trek series and Star Trek movies.
Of course, in TOS (which Strange New Worlds is a direct prequel to) there was Court Martial where Kirk was put to trial himself. So, Strange New Worlds is carrying on the tradition of blending sci-fi and legal drama.