Star Trek royalty Patrick Stewart only agreed to join Star Trek The Next Generation because he was assured it was going to fail. Fortunately for Mon Capitan, his Star Trek series ended up proving him wrong.
For nearly four decades and half of his life, Patrick Stewart has starred as arguably the best Star Trek captain in the entire franchise. Coming off the back of extensive work in theater, Stewart made the jump to the US to join the Star Trek The Next Generation cast, leading Star Trek's return to TV after the abrupt conclusion of Shatner's original series.
TNG ran for seven seasons, with a further four Star Trek movies focussing on the best Star Trek characters from the Enterprise-D (and later E). Then, in 2023 the crew reunited for one final time for Star Trek Picard season 3. Speaking about that reunion to Deadline in a new interview, and reflecting on his time on TNG, Stewart revealed why he joined in the first place.
"I remember people telling me not to worry about signing a six-year contract. They said, 'You'll be lucky to make it through the first season,'" recalled Stewart, who was initially reluctant to sign himself up to the iconic series.
"You cannot revive an iconic series, that's what they told us," he continued. "I was told, 'Get a plane ticket, come over here, do the show, make some money for the first time in your life, and work on your tan, then you can go home.'"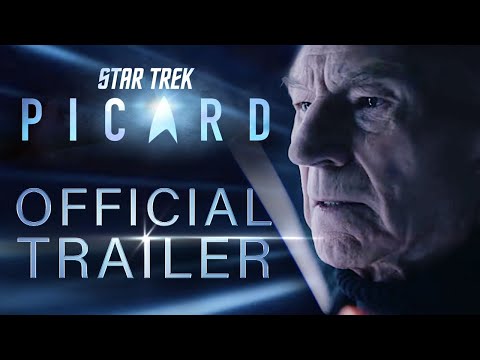 That reassurance given to Stewart, that TNG would fail and his six-year contract would be scrapped after the cancellation of the show, convinced him to join the series because he believed it wouldn't be a big commitment.
After a bumpy start with the first two seasons, Stewart and those around him were eventually proven wrong as Star Trek The Next Generation hit its stride and became one of the best TV series of all time.
Corroborating Stewart's views on TNG, Jonathan Frakes chimed in to explain why there was such doubt originally about the series. "You have to remember, audiences were not ready for a bald English captain with a French name. And a Klingon on the bridge, and a blind guy driving. It was a very strange environment and people were skeptical to say the least."
Now, TNG is the gold-standard of Star Trek which the new series, Star Trek Strange New Worlds season 2, is attempting to emulate by returning to an episodic formula. In our Star Trek Strange New Worlds season 2 review, we argue it's beginning to match that success.
For more on Strange New Worlds, check out our Star Trek Strange New Worlds season 2 episode 1 recap, and our explainers on Lanthanites and the Crossfield class. Or, learn how Stewart's pride nearly killed Picard season 3, and find out how we celebrated Captain Picard Day on June 16.