Hey, remember Star Trek Picard's Number One? No, not William Riker, the other Number One. Back in the first season of the Jean-Luc Picard-centred Star Trek series, fans were delighted to be introduced to the Admiral's new right hand man. Or, more accurately, dog.
While living on the Picard vineyard in his semi-retirement, it was shown that the ex-Star Trek captain had a dog called Number One who was his trusty sidekick. The dog, which was a pitbull, was by his side as he strolled around his house and fields, generally being a very good boy.
However, flash forward to season 3 of the recent TV series, and Number One is nowhere to be seen. So what happened to Jean-Luc's furry friend? Is he ok? Was he a Changeling? Well, unfortunately for the dog actor, who was a charming pitbull named Dinero, the truth is he got fired: plain and simple. And, the story behind his sacking is very amusing.
Speaking on The Ready Room back in 2020, Star Trek Picard director Hanelle M. Culpepper and executive producer Michael Chabon reflected on the decision to stop working with Dinero. "Dinero was very [inexperienced]," said Culpepper.
"They say don't work with animals and especially don't work with [inexperienced] animals. Dinero was a challenge sometimes, but super super sweet… There were a few more scenes there were supposed to have Number One, that we both agreed, 'let's leave the dog out of this one.'" Chabon concluded, "He was the sweetest dog, but not a great actor."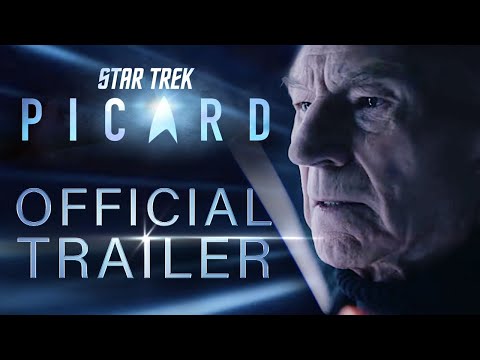 The idea of Patrick Stewart, one of the best actors of his generation, attempting to work alongside an sweet-but-unruly dog is funny by itself. However, the idea that the dog was then fired for simply not being good enough makes the whole thing more amusing. We can only imagine he ruined lots and lots of takes.
Poor old Dinero was a rescue pitbull who was brought into the show specifically by Patrick Stewart, as Stewart is a serious pitbull advocate and wanted to help change perceptions of the animals. So, it was all for a good reason, even if it didn't quite work out as planned.
For more on Star Trek, check out our guide to the potential Star Trek Legacy release date, as well as the Star Trek Strange New Worlds season 2 release date. Or, check out our picks for the best Star Trek characters, and take a look at the five things we absolutely loved about Star Trek Picard season 3.