All good things must come to an end, and Star Trek Discovery season 5 will be our farewell to the sci-fi series. We're looking forward to the finale, but that excitement is bittersweet, and nobody understands that more than Jonathan Frakes.
The filmmaker, who joined the franchise on Star Trek series The Next Generation, regularly directed episodes on Discovery, and he's sad to see the crew go. "I'm disappointed. In many ways, it was my new home show," he explains to CinemaBlend. "When I started on that show in Season 1, it was a return to the Star Trek world for me. So I had a very strong connection [to it]."
He sings the praises of lead Sonequa Martin-Green, who becomes Star Trek captain Michael Burnham on the show, as well as producer Michelle Paradise. "Sonequa [Martin-Green] is not just my favorite, but kind of a favorite of anyone who has had the privilege of working with her. Her set is a joy to be a part of. A great cast," Frakes states. "Michelle Paradise put together a fascinating series of stories. I felt, you know, I feel the pain. It's show business, but it still sucks."
It does suck, but to get such nice words from a veteran of the TV series is a testament to what Discovery meant to people. Thankfully, season 5 is yet to air, coming to our screens in 2024.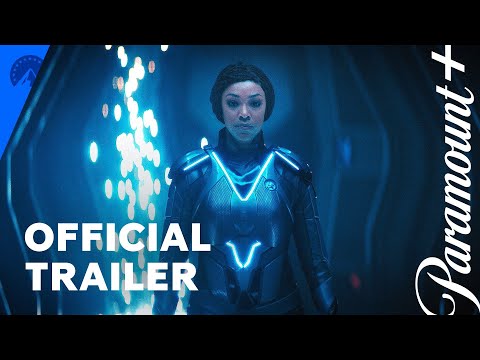 That means there'll be a proper conclusion to all the dangling storylines on the thriller series, not a luxury many shows get to enjoy. Starfleet had plenty to offer, as well. Star Trek Picard season 3 is currently happening, and you can check out how that's going in our Star Trek Picard season 3 episode 4 recap.
After that, have a look at our guide to the Star Trek Strange New Worlds season 2 release date, as well as our ranking of all the Star Trek movies, to continue boldly going where many readers have gone before.