By the time Sons of Anarchy came to an end in 2014's season seven, there had been a blood bath involving most of the main characters – with only a few escaping with their lives intact after the series finale. One person who didn't quite make it to the finish line was one of the main Sons of Anarchy cast – Katey Sagal – who played Gemma, mother of Charlie Hunnam's Jax Teller.
In season 6, Gemma kills Jax's wife Tara (Maggie Siff) and in season 7, Jax learns the truth and makes the decision to kill his own mother. In a 2014 interview with EW, Sagal said that she felt Gemma was relieved to accept her fate at the end of the thriller series.
"Ever since Nero found out, and she goes off in that last shot of episode 11 where she's in the car and singing a song to herself—I think she's relieved. I think holding that secret and seeing what it became and the carnage it created—in some weird way, death is a relief. Not that she knows she's going to die, but I think that she has an inkling."
Sagal said that there was definitely an inevitability and acceptance to Gemma's fate; "she's not surprised when he [Jax] gets there. She knows that eventually he's going to find her, because he's Jax. He's that guy. But I don't think she knows when. I think the minute he showed up, she knew that was going to happen. They're outlaws. This is their legacy. This is what they do."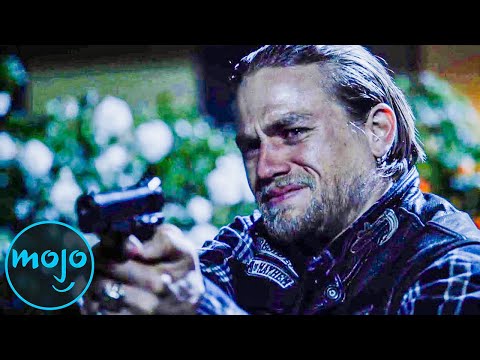 "I could feel Charlie [Hunnam, behind me in the scene]. There's a certain rhythm to the way the scene's written. We have worked together for a long time, so you just sort of sense that. Charlie and I, when we shot this episode, were both just pretty much a wreck. It was very emotional for Gemma and Jax. It was extremely emotional for Katey and Charlie. It was a lot of tears. I think we'd just been sort of happily in denial."
Check out our guides to the best TV series of all time, the best Netflix series and the best Apple TV shows.