Remember Scott Pilgrim? He's back, in anime form! Scott Pilgrim has another adaptation coming, and going by the first trailer, we're about to get one of the best Netflix anime yet.
Scott Pilgrim Takes Off looks like a faithful recreation of the source material, using the playful, broadly-shaped art style and loud colors of creator Bryan Lee O'Malley. Of course, the first thing we hear is Sex Bob-Omb starting to play a song, Scott's rock band being a staple of the original story. But the most exciting part is that we learn the Scott Pilgrim anime release date is November 17.
A collaborative project, Science SARU produced the anime series, the studio having worked on Star Wars series Visions and Adventure Time. Abel Góngora directed the animated series, which was developed by O'Malley and BenDavid Grabinski.
In Scott Pilgrim Vs The World, our protagonist develops a crush on Ramona Flowers, and in order to have a chance, he has to defeat her seven evil exes. O'Malley incorporates lots of fun stylistic flourishes to punch up this concept, bringing in nomenclature from videogames, cartoons and more.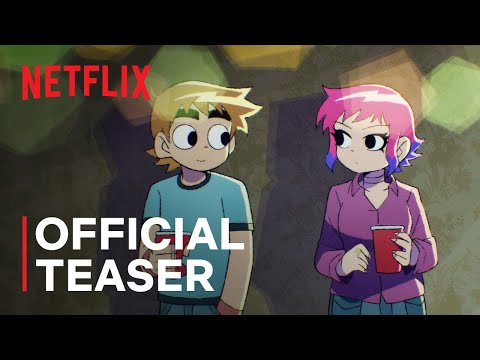 What's perhaps most exciting about Scott Pilgrim Takes Off is that the cast of Edgar Wright's seminal comedy movie are all returning. Michael Cera, Chris Evans, Aubrey Plaza, Mary Elizabeth Winstead, Anna Kendrick, and more are all back to provide their interpretations of the characters.
This makes it very exciting indeed, because fans of the Edgar Wright movie have been hoping for a sequel for over a decade. This isn't a direct follow up, but it's a worthy consolation prize.
While we wait for more, keep our new on Netflix guide handy, and we have lists of the best anime movies and best horror anime. Check out our rundown of the best superhero movies too, and our guide to Marvel Phase 5, if this has you wanting more comic book fun.