For fans of 2000s movies and the best animated series ever, there are few comedy movies that can stand up to the 2002 live-action version of Scooby-Doo. It's a joyous homage to the TV series, as well as an early showcase for future superhero movie hotshot James Gunn's writing talent.
Even those who consider the family movie flawed would have to concede that the casting of the central Mystery Inc. team is perfectly done. Matthew Lillard, for example, was so suited to Shaggy that he still serves as the primary voice actor for the character 20 years later.
The team similarly did a great job when it came to finding their dashing hero Fred. They scooped up '90s movie stalwart Freddie Prinze Jr. and the star was willing to send up his own heart-throb image.
However, Prinze Jr. didn't have the best of times with the movie, and won't be heading back into the Mystery Machine in the near future.
"I've been on two jobs where I had regret doing it and Scooby was one of them," he told TooFab (via E! News). "It wouldn't be something I would do. I have zero interest. There was just too much bait and switch on the first one. The studio was not honest with me in any way shape or form."
Prinze Jr. is referring to the fact that Gunn's original script for the comedic thriller movie was set to be R-rated, and would take the characters in a more adult direction. The family-focused rewrites happened after the main cast members had signed on, much to Prinze Jr's chagrin, it seems.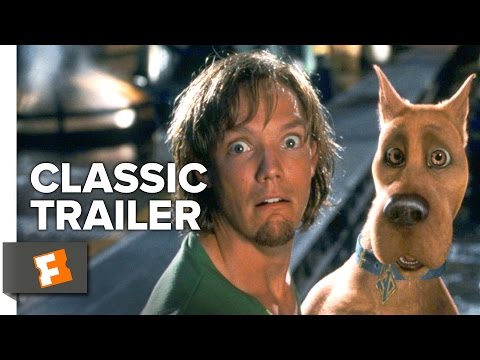 Despite his bad experiences, Prinze Jr. acknowledges the impact of the movie on its young audience. "I didn't fully appreciate Scooby until it was seen and children came up to me. When I was able to appreciate the experience through their souls, then all of a sudden I was like: 'Hey man, like, we did good'. Like, we did good. There's legit millions of people that love this movie. It's not the movie I wanted to make, but I appreciate that and it made me change my outlook on it."
For more of Prinze Jr's oeuvre, check out our list of the best teen movies. Or if you're after those darker edges, we've got you covered on the best horror movies, the best body horror movies, and the best slasher movies – as well as all the new movies heading your way in 2023.