Now that they're on the tenth Saw movie, there's one main challenge for the filmmakers behind the series – and it's clearly not de-aging Tobin Bell. It's coming up with inventive new traps for Jigsaw to use on his unwitting victims. The director of Saw X has spoken about how they find the inspiration for the torture devices that don't retread old ground.
Kevin Greutert previously directed Saw VI (2009) and Saw 3D (2010), and he edited six of the Saw movies, before helming Saw X. "It's really, really hard [coming up with new traps]," Greutert told SFX magazine. "Every year when I've been told we're doing another shoot I'm like, 'How do we do it?'"
"I have lots of books on medieval torture machines and other dark stuff, and sometimes we just pore through it and shoot ideas off each other. Some of the traps have evolved quite a lot from how they started. And then you have to think about how to actually pull it off. I was very nervous about some of the things that we did; nervous on a safety level and nervous thinking it was just going to look ridiculous."
Greutert continued; "Far more so than on the other Saw movies, we had to do a lot of testing [of the traps]. Mostly in pre-production, but we wound up having to split the shoot into two parts – three weeks in November and three weeks in January – because it was so complicated. We had to make so many prosthetics and machines, and over Christmas, we spent the entirety of it figuring this stuff out."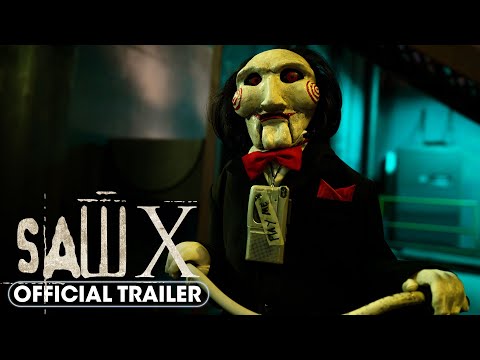 The trailer features fingers being bent out of place, a man trying to conduct brain surgery on himself, rats seemingly running down tubes towards someone's eyes and more. The latter of which has got to be inspired by George Orwell's 1984, surely?
While we wait for the Saw X release date, check out our guide to the best horror movies of all time. You can also find out when Saw X takes place in the Saw timeline and what the Saw X age rating will be.