Now that we're getting close to Saw X, there's no better time to catch up on the Saw franchise. Thankfully, Amazon Prime Video has sorted us all out, putting all the best horror movies from Jigsaw's gore-filled misadventures on the services from subscribers.
As of now, the first six Saw movies are streaming on Prime Video. That means the original thriller movie, and the sequels Saw 2, Saw 3, Saw 4, Saw 5, and Saw 6. That's a lot of traps and carnage! Besides the original, that gives you Saw 2 and Saw 6, the three of which make up the best movies in the lineage to date.
Directed by James Wan, the first is a pure psychological chiller that ends on a glorious twist. Does the twist make sense? Debatable. Does it land? Hell yes. Saw 2 makes everything bigger and gorier and meaner, and then Saw 6 is simply one of the better installment when the slasher movies were knee-deep in their own nonsense.
You can't go wrong with any of them, to be fair. Saw was one of the most consistent horror franchises if you enjoy a bit of gore and inventive torture.
The throughline for most of them is John Kramer, the Jigsaw killer played by Tobin Bell, who locks his victims into heinous traps, then forces them to either mutilate themselves or die. That's not all for his benefit, because there's a lesson in it for them, usually based on their own greed or selfishness in life.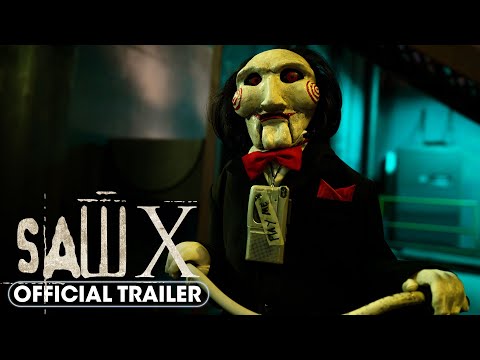 He enlists a couple of apostles, Amanda Young and Lawrence Gordon, played by Shawnee Smith and Cary Elwes respectively, who carry on John's work when he passes. Their ethics are different though, leading to more suffering than intended.
Leigh Whannell, who directed two of the best science fiction movies of recent years, Upgrade and Invisible Man, wrote the script for the first, and co-wrote the first couple off sequels, just adding to the pedigree.
Sadly, these films are only available on Prime in the US. UK subscribers will need to rent them. All the same, you can sign up through our link here.
Check out our guide to the Saw X release date to see what we know about the next chapter. Our new movies list will keep you up to date on what else is coming, and we have lists of the best vampire movies and best werewolf movies if you're into more blood and guts.