Ryan Gosling is currently creating Oscar buzz for his virtuoso performance as Ken in the smash-hit feel-good movie of the summer Barbie. But it can be easy to forget that Ryan Gosling has been twice Oscar-nominated before, and is one of the youngest-ever nominees for Best Actor.
Only one person under 30 has ever won the Oscar for Lead Actor (Adrien Brody, who was 29), and it's rare for actors in their twenties to even be nominated. For actresses, it's a very different story, and eight women aged 25 and under have won Lead Actress Oscars. Gosling is in the Top 10 youngest nominees for Lead Actor, as he was 26 when nominated for drama movie Half-Nelson. Others in the Top 10 include Mickey Rooney, James Dean, Orson Welles, John Travolta, Heath Ledger, and Timothee Chalamet.
Gosling's follow-up to Half-Nelson was a thriller movie called Fracture, in which he co-starred with Anthony Hopkins. Interestingly, Hopkins is now the oldest actor to have ever won the Lead Actor Oscar, being 83 when he won for The Father. In a 2007 interview with EW he gave when Fracture was released, Gosling said; "I don't feel like I did a very good job, because I was so busy watching Anthony."
Gosling continued; "I'd have to remind myself, 'You have a character to play. Stop watching him.' I was trying to take apart how Anthony does it, trying to dismantle his talent and understand it. And I never could." We can't blame Gosling for getting mesmerized by one of the best actors of all time.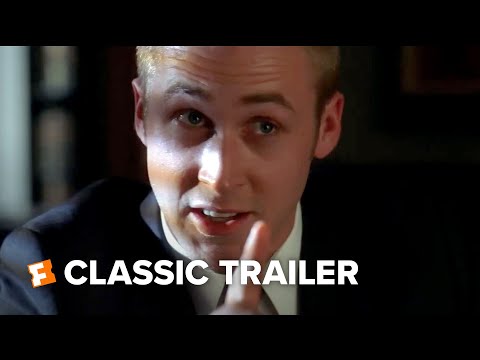 Hopkins was surprisingly honest about getting annoyed by his young co-star Gosling while filming; "He wanted to become involved in the analysis of the plot and all that. I was concerned we were going to talk it into oblivion. I get so bored: 'For God's sake, shoot it!'" But when they reconvened later to shoot a new ending, Hopkins had an epiphany. "I apologized to him at the reshoot. I said I misunderstood this, and I could see now what he was fighting for."
Check out our guides to the rest of the Barbie cast and to the best Ryan Gosling movies.