Michael B Jordan has confirmed plans to expand his Creed movies with Creed 4, and potentially other projects too. Jordan is the face of the latest chapter in the Rocky movie series, playing Adonis Creed in the Creed movies.
The first two movies in the Creed movie series acted as further sequels to Rocky, with Sylvester Stallone also reprising his role, this time as a boxing coach to Creed. They've kept to the same formula as previous instalments in the franchise following the trials and tribulations of a champion boxer as he faces up against the most impressive foes and contenders.
The Creed 3 release date is now right on the horizon, and it will be the first Creed movie directed by Michael B Jordan himself. It will see him measure up against a new boxer, played by Jonathan Majors, who is a former friend from school who since served a prison sentence.
Now, Michael B Jordan has spoken about the future of Creed after Creed 3. Speaking with IGN, the actor said that further Creed instalments are coming "for sure," and he also signalled towards potential spinoffs. he said, "I just want to expand the Creed-verse within reason, but definitely expect other things around Creed for sure."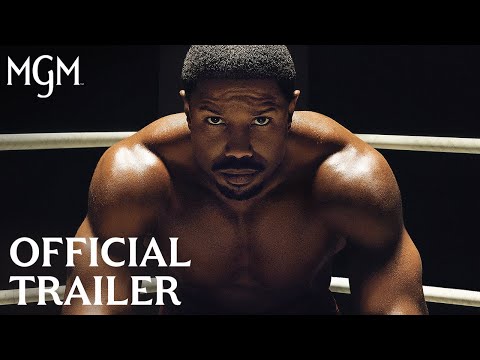 That's good news for Creed fans, and there are plenty of them, who have been impressed by the quality of Creed after the Rocky movies were a little more uneven.
It will also get fans wondering what other kind of forms expansion of the "Creed-verse" may take, and it's likely that we could be looking at a TV series of some form in the near future. Jordan has previously stated that he loves anime series, so it's worth keeping that in mind too.
For more like Creed, check out our guide to the best action movies of all time as well as the best sports movies.