If you're wondering what the best Robert Downey Jr. movie is, we have an answer from the man himself. And the cool thing is, he sounded very self-assured in his choice, because Robert Downey Jr. recently said his best movies just don't stack up to this project.
The Marvel Cinematic Universe actor has had his pick of new movies since being freed from his Iron Man contract, but it's his role in an upcoming Christopher Nolan movie that has left him feeling uber-confident.
Ahead of the Oppenheimer release date, Downey Jr. said the atomic bomb biopic is "flat out" the "best movie I have ever been in."
Robert Downey Jr says #Oppenheimer is the best film Christopher Nolan has ever made pic.twitter.com/57x4MCzqS4

— Deadline Hollywood (@DEADLINE) July 13, 2023
"No matter what your expectations are, or what you might think…it's just an immersive experience," he said, "This is what the summer blockbusters when I was growing up used to be."
Downey Jr. portrays Lewis Strauss in the Oppenheimer cast, a naval officer who served on the U.S. Atomic Energy Commission and was a prominent figure in the evolution of nuclear weapons in the US.
The Oppenheimer first reactions have been heating up, so we can't say we're surprised to see him so optimistic about it. So, whether it's Oppenheimer or Barbie you're seeing next weekend, it sounds like you'll be in for a treat. And Downey Jr. "cannot wait for you all to get to experience it."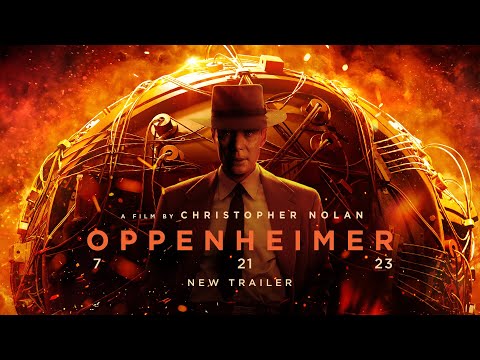 For more Tony Stark, check out the Iron Man cast, Marvel movies in order, and read about how Downey Jr. auditioned for a Marvel villain before Iron Man. Or, prep for Barbenheimer with the Barbie movie release date.