The writers strike has been ongoing since the start of May 2023, and the actors joined them in mid-July. This has a huge knock-on effect to everyone in the movie and TV industries, and one consequence is crews losing their healthcare benefits. The Union Solidarity Coalition is holding a celebrity auction for their crew healthcare fund – and some of the experiences on offer are incredible. From John Lithgow painting a portrait of your dog, to Adam Scott (Parks and Rec, Severance) walking your dog, to others that don't involve dogs at all.
Who doesn't want Natasha Lyonne to help them solve the fiendishly difficult New York Times crossword? Or how about being joined for dinner by Mr. Show friends Bob Odenkirk and David Cross? Or taking a pottery class in New York with Busy Philipps? Or a spot of lunch with legendary actress Ann Dowd?
You can zoom with the cast of one of the best comedy series of all time; New Girl. Or you can get a Hawaiian shirt signed by Weird Al Yankovic and Daniel Radcliffe. Or you can get an chef's apron signed by the cast of the best drama series of the last few years – The Bear.
The highest ticket item on offer in the auction at the current time is a virtual 'story basics' session with writer-directors Lena Dunham and Spike Jonze – which has a bid of over $5,000. Another popular option is the cast of Bob's Burgers singing a song just for you, which has a high bid of $3,500 at the moment.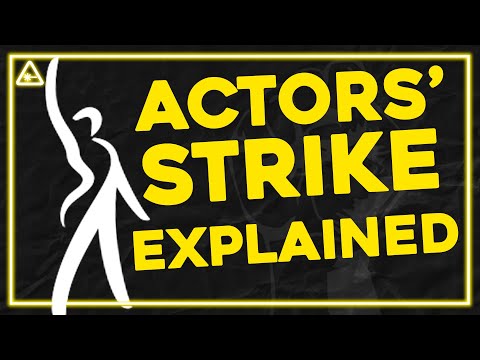 The watercolor portrait of your dog by John Lithgow (Dexter, The Crown) is going for over $4,000 and the one-hour LA-based dog walk from Adam Scott is currently at just over $3,000. Brit Marling's wolf sweatshirt from The OA is going for $4,000 at the time of writing. If you want to bid, you have until September 22 to do so.
Both the writers and actors unions are in a dispute with the Alliance of Motion Picture and Television Producers over many issues, including paltry or non-existent streaming residuals and the lack of protection over artificial intelligence.
Check out our guides to the best TV series and the best movies of all time, as now is a good chance to catch up on those you've missed.