You thought movie plot twists were dramatic? Well, clearly you haven't been paying enough attention to awards season. The 2023 Academy Awards race has already provided plenty of chaos, including Andrea Riseborough's surprise nomination for drama movie To Leslie. But the 2023 BAFTAs, which aired on February 19, have once again thrown some curveballs into the Academy Awards race after All Quiet on the Western Front turned out to be a dark horse.
The German-language war movie, which was released on Netflix in 2022, stars Felix Kammerer as Paul Bäumer, an idealistic young man from Germany who enlists in the Armed Forces in the last leg of WWI. As Paul and his friends experience the horrors of war, the Netflix movie acts as a sobering anti-war story.
The movie based on a book ended up breaking records at the BAFTAs as it scooped up a total of seven awards including Best Picture, Best Director, Best Film Not in the English Language, and Best Adapted Screenplay. Prior to the Netflix original's sweep, the record for the most BAFTAs won by a foreign language movie was four.
With the BAFTAs often considered to be a precedent for the Oscars, success for All Quiet on the Western Front's success at the Academy Awards seems all the more likely, with the film earning Oscar nominations in nine categories.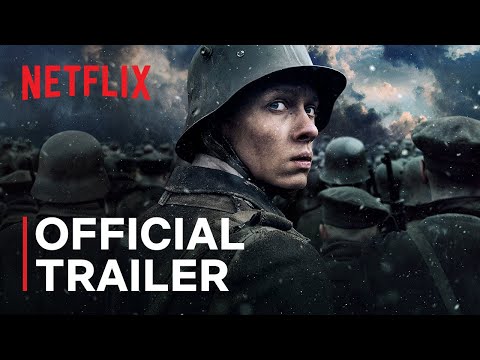 Meanwhile, dark comedy movie The Banshees of Inisherin and Baz Luhrmann's biopic Elvis took home four BAFTAs each, adding fuel to their own Academy Award chances next month. If you're already bored of all this awards talk, check out some of the best new movies coming out this year, including 2023 movies Barbie and Oppenheimer.