Christopher Nolan's upcoming movie is one of the most highly anticipated of his career, with some movie theatres even having countdowns in their foyers to the Oppenheimer release date. Nolan has ensembled a truly mind-boggling cast of some of the best actors of all time, led by Cillian Murphy, in his first blockbuster lead role.
The cast is rounded out by (deep breath) Robert Downey Jr, Emily Blunt, Florence Pugh, Matt Damon, Jack Quaid, Kenneth Branagh, Gary Oldman, Josh Hartnett, Alden Ehrenreich (Star Wars: A Solo Story), Rami Malek, Casey Affleck, Matthew Modine, Benny Safdie, and Tom Conti as Albert Einstein. And that's not even all of the names.
The war movie, which has of course been filmed using IMAX cameras, is about J. Robert Oppenheimer's development of the atomic bomb (the world's first nuclear weapon) at the Los Alamos Laboratory, as part of the Manhattan Project. The bombs were eventually dropped on Hiroshima and Nagasaki, bringing an end to World War Two.
The new trailer is being played in theatres and on IMAX screens before Guardians of the Galaxy 3, and is already picking up a lot of buzz. We get a better look at Emily Blunt as Oppenheimer's wife Kitty. There's also plenty of Matt Damon's Leslie Groves espousing that this is the "most important thing to ever happen in the history of the world!"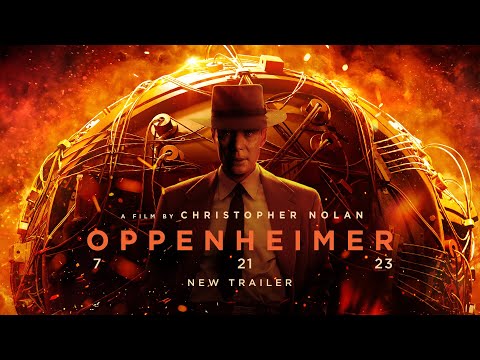 The new trailer gives a sense of the community that formed in Los Alamos – in the middle of nowhere – of scientists and engineers and their families. All of which was shrouded in secrecy, of course. The trailer is occasionally punctuated by apocalyptic looking fire-clouds, which give a sense of how epic this movie will look on 70mm.
It looks as though Oppenheimer is going to be essential viewing, on the biggest screen you can lay your eyeballs on. In the meantime, check out our guide to the best thriller movies and the best spy movies.