Despite having worked with Joaquin Phoenix to create the memorable movie villain Commodus in 2000's Gladiator, director Ridley Scott says that it was another one of Phoenix's roles that persuaded him that Phoenix was the man to play Napoleon Bonaparte. And that role was Arthur Fleck in Joker, for which Phoenix won the Oscar for Lead Actor.
Phoenix plays Napoleon in Scott's upcoming epic war biopic, set for release on November 22, 2023. There will be vast battle scenes in the new movie, but also plenty of focus on Napoleon's volatile relationship with Empress Josephine (Vanessa Kirby).
Speaking of Napoleon's character, Ridley Scott told Empire magazine; "I compare him with Alexander The Great. Adolf Hitler. Stalin. Listen, he's got a lot of bad shit under his belt. At the same time, he was remarkable with his courage, and in his can-do and in his dominance. He was extraordinary." It sounds as though it could be joining the ranks of the best war movies.
Although Scott had worked with Phoenix before, it was Joker that sealed the deal; "I'm staring at Joaquin and saying, 'This little demon is Napoleon Bonaparte.' He looks like him." At age 85, Scott is showing no signs of slowing down. He recently released The Last Duel and House of Gucci within months of one another, and he's currently working towards the Gladiator 2 release date.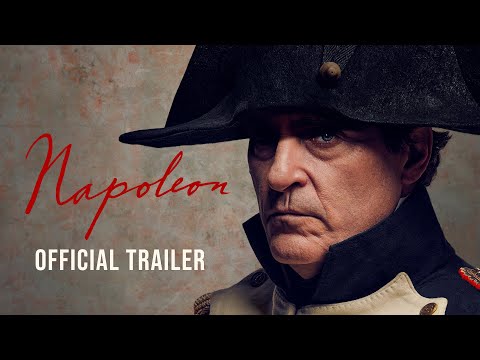 Phoenix has previously been Oscar-nominated for biopic Walk the Line (2005), which is now infamous for inspiring comedy movie Walk Hard: The Dewey Cox Story (2007) and kind of destroying the music biopic genre forever. Of Napoleon, Phoenix says; "I actively wanted to avoid the conventions of the biopic." He added that; "it's this experience told through Ridley's eyes. It's just such a complex world. I mean, it's so fucking complex. What we were after was something that would capture the feeling of this man."
Check out the best movies based on a true story and the best drama movies. Also, see if you agree with our list of the best Joker actors, ranked.