Long before Mission Impossible 7 was finally released in theaters, after several pandemic-related delays, we all knew that it would involve one of the craziest Tom Cruise stunts yet. The stunt involves him speeding off the top of a mountain on a motorcycle, letting the motorcycle plummet to the ground and then inflating a parachute. And you may reasonably be wondering what happened to all of the mangled motorcycles littering a mountainside in Norway after the eight takes required to film the stunt.
Well, it turns out that the local Mayor in Stranda, the region where the stunt was filmed, has kept two of the motorcycles from Mission Impossible 7 as souvenirs. Mayor Jan Ove Tryggestad has squirrelled them away secretly for almost three years. The stunt was filmed on the Helsetkopen mountain in September 2020, and used a total of eight motorcycles.
Tryggestad was meant to destroy the bikes after the Mission Impossible 7 release, but he never did. "A mayor in Stranda can't always be the one who follows rules and regulations," he explained in an interview (via The Independent).
Since the Mission Impossible franchise began all the way back in 1996, Cruise has outdone himself with death-defying stunts in each subsequent action movie. There was the opening rock-climb of a 2,000 foot cliff in Mission Impossible 2, jumping between two skyscrapers in Mission Impossible 3, and in Ghost Protocol he famously climbed the Burj Khalifa.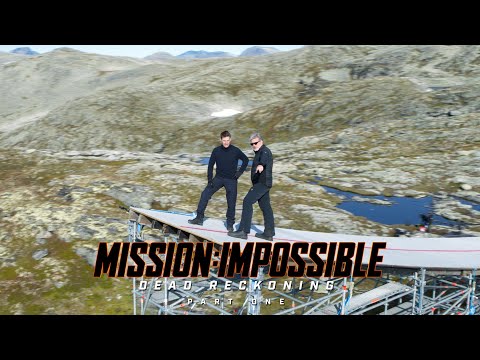 In the last few Mission Impossible movies, things have really gone into overdrive. In Rogue Nation, Cruise outdid himself by clinging to the outside of a plane as it takes off, and holding his breath for 6 minutes during an underwater stunt. In Fallout he did the astonishing 'Halo' jump which involves jumping out of a plane at high altitude, free-falling, then opening a parachute at low altitude. And that's before we even mention all of the car, motorcycle and helicopter chases – in locations such as Casablanca, Paris, Rome, Kashmir…and in a sandstorm.
Check out our guide to the best spy movies.