With the MCU seemingly in crisis and rumors of the old team getting back together, Scarlett Johansson has been asked about the idea of reprising her role as Black Widow. Her answer involves more questions… and zombies, of course.
Judging by the critical and commercial failure of Ant-Man 3, Secret Invasion, and now The Marvels, it seems the MCU is in need of saving. And who better to save the day than the original Avengers team, right? So, can we expect to see Marvel characters like Black Widow return in upcoming Marvel movies?
Scarlett Johansson isn't so sure, but she isn't ready to completely kill the speculation. Speaking to The Today Show, she said: "I don't know how that [would work], would that be like a zombie film? I mean I think it might be, I think [Endgame] was the end, right? I don't know how you come back from that."
This comes after Variety shed some light on the behind-the-scenes issues at Marvel Studios and suggested a great amount of uncertainty regarding how to fix this Phase 5 slump. Long gone are the days when the MCU enjoyed unbridled praise and success. Or are they? Apparently, Marvel chiefs have been considering reuniting the likes of Johansson and Robert Downey Jr. in an attempt to recapture the MCU's former glory.
Clearly, Johansson doesn't know how that would be possible, but she avoids a flat-out refusal of the idea: "I would have to… it would be a miracle. It would be a real Marvel miracle. It would be a real marvel. But you know, who knows?" If there's one thing we know about superhero movies, it's that miracles can and do happen, with time travel, magic stones, and healing powers commonplace in comic book lore.
Still, just because Marvel can bring Scar Jo's Black Widow back from the abyss of Voromir doesn't mean they should. No, Natasha Romanoff made a brave and valuable sacrifice on that cliff in Avengers Endgame, and reversing that would undermine her entire character arc. And what for, so we can point at the screen and say, "huh, remember her?" – no, thank you.
Besides, Black Widow already did pop up again after Endgame, with her poorly timed, poorly executed solo movie. The door has closed on Scarlett Johansson's time in the MCU: she had her time in the sun, it was great, but it's over. The idea of a spectacular reunion for the original Avengers may sound like the answer to Marvel's problems, but it's really, really not. The best way to correct course in Phase 6 and beyond is to give the newer characters time and patience to build a cohesive journey towards a big end goal while allowing filmmakers to stamp their identity on each project.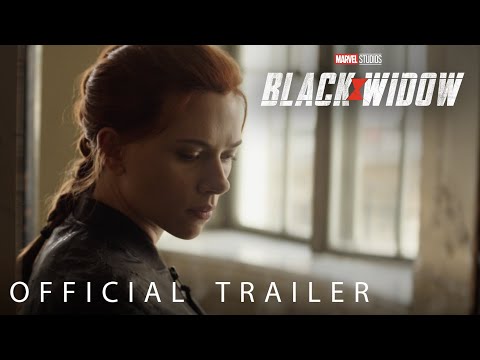 But hey, if you want to see Scarlett Johansson as Black Widow again, you could just watch the Marvel movies in order and enjoy the Infinity Saga once more. If you're missing the likes of Thanos, too, then here's our list of the best Marvel villains to feed your dark side, and we can also tell you all about the various Marvel series you need to watch. As for the future, we can't wait for Deadpool 3, which will deliver the only leather-clad mercenary the MCU needs.