Captain Marvel is associated more with The Avengers, but in a 1981 comic book storyline entitled 'By Friends — Betrayed,' she turned her back on her allies, seemingly for good, in favor of the X-Men.
We're not quite sure how this story would play out in the MCU, but it'd make a fascinating follow-up to The Marvels if it did. In this comic storyline, Spider-Woman rescues a Jane Doe from falling off the Golden Gate Bridge. It soon transpires that the 'Jane Doe' in question is actually Carol Danvers, with Marvel villain Immortus trying to make her as untraceable as possible after his battle with her.
Carol is left in a coma, and there's no way of knowing the extent of her injuries or tracking down her assailant. Spider-Woman suggests Professor X uses his abilities to help. The X-Men character agrees, and with his support, Carol is eventually able to emerge from her coma. She's still recovering in X-Mansion when the Avengers come to see her, but she becomes enraged at how the Marvel characters fail to acknowledge the trauma of what she experienced with Immortus and his son, Marcus.
This leads to her turning her back on The Avengers and deciding to join the X-Men instead.
Of course, the circumstances of Carol's alliance from fhe X-Men is pretty far removed from the lightness the MCU has become known for, but it deserves a live-action adaptation because it depicts a story that, unfortunately, many can relate to.
She's violated by Marcus in a number of ways. Firstly she becomes pregnant and gives birth to Marcus against her will — essentially being used as a vessel. Then, once Marcus has (rapidly) reached adulthood, he abducts her to Limbo and brainwashes her into falling in love with him.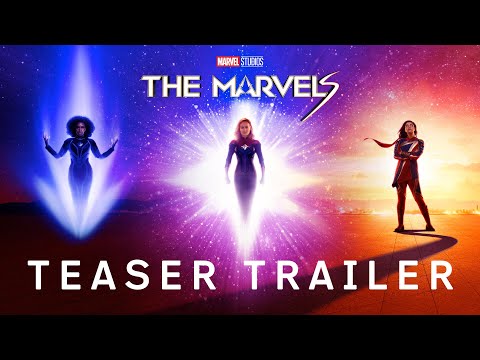 These numerous violations were deeply traumatic for the character, but in the comics, the other Avengers never really grasped the gravity of her situation or gave her the kind of support she needed. Again, it's a fairly bleak chain of events, but one that a lot of women, especially, can relate to.
It raises awareness of a number of important issues around consent, rape culture, and how we can support the people around us, and as controversial as the comic book storyline is, portraying it on-screen with the right sensitivity would help spread the awareness of these issues further.
Prior to the MCU, Brie Larson was also widely praised for her performance in Room, a film widely considered by critics to be one of the best movies of 2015. So we have no doubt the actor would do this storyline justice.
In the meantime, Larson will be reprising the role of Carol Danvers in new movie The Marvels. The upcoming Marvel movie, is part of Marvel Phase 5, is currently tipped for a November 10 release date.