Black Panther 2 is one of the most hotly-anticipated superhero movies of 2022, and with the release date only a month away, Disney has dropped a second trailer for the Marvel movie.
Tenoch Huerta, who plays Talocan leader Namor, is heard speaking for the first time in this trailer, as he declares that "only the most broken people, can be great leaders." As he says this, we see glimpses of not just Namor, but of also what appears to be some kind of funeral procession for T'Challa, with everyone in Wakanda dressed in white while Shuri walks alongside Ramonda holding T'Challa's Black Panther helmet.
The rest of the trailer teases the threat that Namor and the Talocan pose to Wakanda, with Shuri warning that he's coming for the surface while M'Baku expresses fears that "if we kill him, we risk eternal war."
Glimpses of Okoye and Nakia can also be seen in the action movie trailer, while Ramonda, who appears to be representing Wakanda in a global meeting, hints at the void and danger left behind by T'Challa's passing. "We know what they whisper," she says, "They lost their protector; now is the time to strike."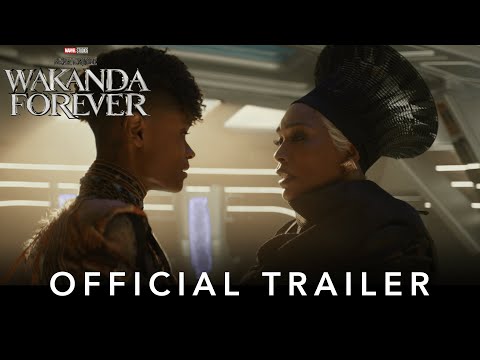 We also see a brief shot of Riri Williams as Ironheart in her own Tony Stark-inspired suit, before the trailer ends with a closer look at a certain other iconic suit. As an unknown figure wears the Black Panther suit, which appears to have been updated with new technology and additions, Ramonda urges the wearer to "show them who we are."
Black Panther 2, the final MCU Phase 4 movie, will be released on November 11, 2o22.