Superhero poses are an imperfect science at the best of times. Karen Gillan, who plays MCU character Nebula in the Marvel movies, has learned that the hard way. One of the Guardians of the Galaxy Vol 3 posters features Nebula in a slightly bizarre pose, and not even Gillan's sure about her choices.
She breaks it all down in a personal TikTok. "OK, can anybody tell me what I was thinking when I decided to pose like this on an international, worldwide poster that will remain forevermore?" she starts. "I remember doing this pose and thinking, 'I think I look pretty cool here'. [Laughs] So I take full responsibility for this choice, but oh my God, what am I leaning against? What is my elbow doing?"
In the image for the superhero movie, Nebula's to the side, and has her elbow up as if about to lean onto a wall, all cool like. Without the wall, though, it does look a bit awkward, but that fits too, because Nebula's a bit of an awkward duck a lot of the time.
"Maybe I should double down and make this pose a this," she ponders. "I stared at it for so long, I was like, 'Oh maybe, I'm reaching for a weapon to take out and fight someone.' And then I remembered that I'm not wearing a holster or anything that would carry a weapon, so it's not that either."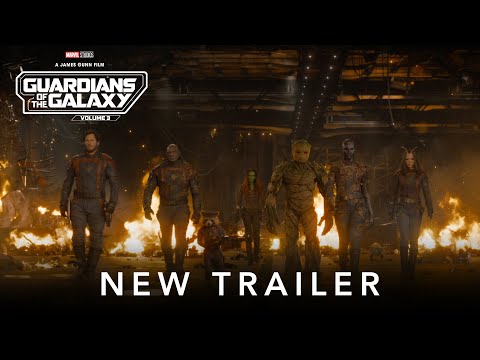 It doesn't detract from the poster anyw, which is still a colourful representation of the new movie. This is the end of James Gunn's trilogy of science fiction movies based on the team, featuring Peter Quill, Drax, Rocket Raccoon, Mantis, Groot, and Kraglin. Zoe Saldana will appear as Gamora, and Will Poulter is playing Marvel villain Adam Warlock.
We're sure they all have an embarrassing moment or two in the full movie. Check out our guide to Marvel's Phase 5 for more on the franchise, and our Ant-Man and the Wasp Quantumania review to see what's currently happening.