Martin Scorsese is a director known for his dark thriller movies and crime dramas, but this moment is so sweet that it will break your heart: we promise.
Having directed some of the best movies of all time (and that's no hyperbole) it's a shock to learn the Hollywood legend has only one Oscar to his name for his directing work, despite racking up nine nominations. That one win is for his 2006 movie starring Jack Nicholson, Matt Damon, and Leonardo DiCaprio, The Departed.
The director was up against competition from the likes of Clint Eastwood and Alejandro González Iñárritu, but managed to secure a well earned win. And that win was made all the sweeter by the trio of presenters who gave him the accolade: Steven Spielberg, George Lucas, and Francis Ford Coppola.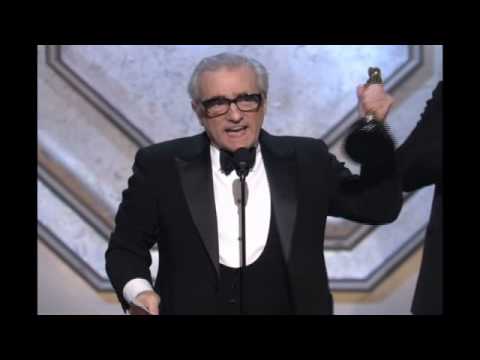 The trio are three of the best directors of all time, and more than that, they're close friends of Scorsese. As Spielberg reads out Scorsese's name, big grins breakout on the faces of Coppola and Lucas who celebrate their friend's success.
It's the affection on their faces, and their joy at seeing Scorsese's success which is really heart-warming, while those in attendance all cheer on his win too.
Wholesome, right? For more, check out our picks for best Steven Spielberg movies. Or, check out our guide to Martin Scorsese's new movie with the Killers of the Flower Moon release date.