One of Martin Scorsese's best movies is leaving Netflix soon. 2006's The Departed is a crime thriller movie starring Leonardo DiCaprio, Matt Damon, Mark Wahlberg, and Jack Nicholson. Surprisingly for a Scorsese movie, it's actually a remake – of the 2002 Hong Kong movie Infernal Affairs by Andrew Lau and Alan Mak.
The Departed is the movie that finally won Scorsese the Oscar for Best Director, and is still the only one of his movies to have won Best Picture. The Departed is also based on a true story, of the Winter Hill Gang of Boston. Jack Nicholson's mob boss Frank Costello is based on a gangster named Whitey Bulger and Damon's character Colin Sullivan is based on corrupt FBI agent John Connolly.
The film follows cop Billy Costigan (DiCaprio) going undercover and infiltrating Costello's gang. Sullivan has been groomed by Costello for years and planted in the Massachusetts State Police as a spy, who feeds information back to Costello. The tense and taut thriller follows Costigan and Sullivan gradually discovering the other's true identity.
The Departed is the kind of mafia movie that Scorsese is most often associated with, despite him making a wide variety of movies of different genres. Even since his earliest days, Scorsese has been making movies such as Alice Doesn't Live Here Anymore, After Hours, The Color of Money (a legacy sequel, no less!), and The Last Temptation of Christ. And these all came before Goodfellas which perfect cemented his reputation as the 'mob' guy.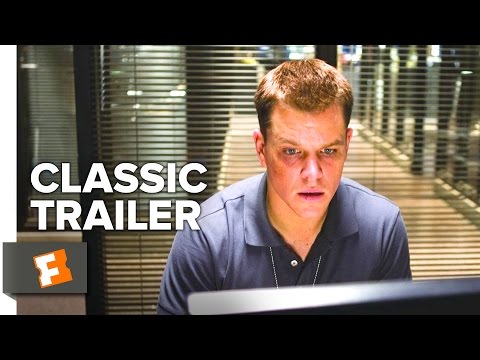 Since Goodfellas, Scorsese has continued to pursue all kinds of different avenues – such as period romance (The Age of Innocence), historical epic (Kundun), horror movie (Shutter Island), family-friendly fantasy movie (Hugo), and religious drama movie (Silence). DiCaprio has made five movies with Scorsese which again, cover a big range. Their sixth collaboration – Killers of the Flower Moon – will be released later this year.
Check out our guide to the best detective movies.