Who is the doll in M3GANM3GAN? If you're a fan of horror movies, you'll have heard of the upcoming supernatural thriller movie M3gan. How could you not have? However, now that the M3gan release date is right on the horizon, it's time to learn more about the horror comedy movie, and what it entails.
To kick things off, let's dig a bit more into the titular doll itself and find out who is the doll in M3GAN and what actually is the doll? Brace yourself because the answers are just as wild and entertaining as the trailer for the movie suggests.
Who plays the doll in M3GAN?
In M3GAN, the doll is played by the young actor Amie Donald (or should that be Ami3 Donald?). She stars opposite fellow young performer Violet McGraw who plays the young girl Cady, and Allison Williams, who plays Cady's aunt and new guardian after the death of Cady's parents in a car crash.
Amie Donald is 12 years old, and as well as now being a fully-fledged international movie star, is also a talented dancer. In the movie, she utilises her dancing abilities and also, very impressively, performed her own stunts.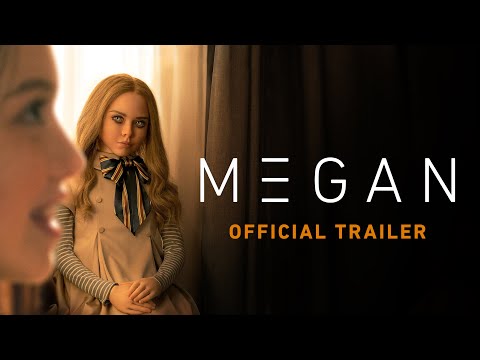 What is M3GAN?
M3GAN is the titular animatronic doll at the heart of the upcoming horror movie. Within the movie, M3gan is a robotic android that was created by Gemma, Cady's aunt, and is designed to help look after and protect young children. Of course, it's no spoiler to say that in the movie, that doesn't quite work out as intended.
M3gan stands for Model 3 Generative Android, which handily can be turned into an acronym that sounds just like the common, friendly name.
For more horrifying thrills, check out our guide to the Evil Dead Rise release date, or learn more about The Conjuring movies. Alternatively, check out all you need to know about upcoming new movies in 2023.