16/01/2023 This story originally claimed that Hanna Flint did not enjoy M3GAN. Hanna has now reached out to The Digital Fix to tell us that she did enjoy the film, and the article has been updated to reflect that. We'd like to apologise to Hanna for the misunderstanding on our part. We've also updated the headline to reflect M3GAN has been tweeting members of the general public about their reviews rather than just "critics".
A certain horror movie featuring a killer AI doll is taking the world by storm. However, it turns out that not everyone is a fan of M3GAN. But the new viral movie villain, who's dancing her way into icon status, isn't letting any criticisms drag her down. Taking to Twitter, the official M3GAN account has been tweeting those who don't like her new movie.
Directed by Gerard Johnstone, M3GAN is a robot movie that follows an AI doll who gains self-awareness. M3GAN soon becomes hostile to everyone who gets in between her relationship with her human companion Cady (Violet McGraw), leading to a tense thriller movie. Since its release, the film has gained widespread praise, with a rating of 95% on Rotten Tomatoes. However, despite the majority of film fans liking the flick, the social media account for M3GAN is going after those who don't.
On the M3GAN Twitter account, there have been many recent posts of M3GAN "fixing" reviews of the movie. The Digital Fix noticed this when Film critic Hanna Ines Flint shared that M3GAN has been messaging her directly.
Flint originally tweeted: "I enjoyed M3GAN like I enjoy diet coke. Hits the spot but nothing in it." Following her first post, Flint then went on to reveal a series of screenshots of the AI doll DMing her, asking if she could repost and "fix" the review.
Flint initially played along with the doll but blocked her as M3GAN became increasingly creepy.
Hanna reached out to the Digital Fix over the weekend, however, to clarify that she actually enjoyed the film, tweeting, "not saying I disliked the film. I drink Diet Coke everyday." We'd like to thank Hanna for taking the time to respond to our original story and apologise for suggesting she didn't like M3GAN.
Check out some of M3GAN's other interactions below:
https://t.co/juxNji8wcM pic.twitter.com/Vk2nJY7arx

— M3GAN (@meetM3GAN) January 12, 2023
https://t.co/pXE444SBxD pic.twitter.com/Fkz8jZkuVs

— M3GAN (@meetM3GAN) January 12, 2023
https://t.co/ATWcQVdGKX pic.twitter.com/cCpNqV0UK3

— M3GAN (@meetM3GAN) January 12, 2023
Fans can look forward to seeing M3GAN on the big screen now, as the film has been released across both UK and US cinemas. Meanwhile, if you'd like to hear more from Hanna, you can listen to her podcast, Fade To Black, which she hosts with Clarisse Loughrey and Amon Warmann.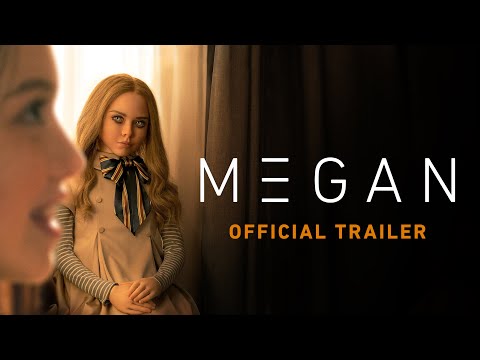 If you are just here for more dollish content, though, here is our guide for the M3GAN ending explained. Or you can read of M3GAN review to see if the new flick is your cup of tea.