Excitement has been slowly building for over a year for Martin Scorsese's next movie – Killers of the Flower Moon. Scorsese is reteaming with the two main muses of his career – Robert De Niro and Leonardo DiCaprio – for the crime story set in 1920s Oklahoma. DiCaprio first worked with De Niro thirty years ago in 1993's This Boy's Life, when he was only 18 years old.
DiCaprio told Deadline in a recent interview about the upcoming thriller movie; "My career was launched by doing This Boy's Life, auditioning with Bob [De Niro] and then getting the role. Working with him, watching his professionalism and the way he created his character was one of the most influential experiences of my life and career.
"It got me to do all these films with Marty [Scorsese] and now, 30 years later, all of us getting to work together and collaborate, it's such an incredible and special experience for me. Those are my cinematic heroes. It is so very special to me."
Leonardo DiCaprio has De Niro to thank for helping launch his career, and crucially – for recommending him to Scorsese. Scorsese recalls De Niro telling him while working on the drama movie This Boy's Life; "I'm working with this young boy. You must work with him sometime." That was the first time De Niro had recommended anybody to Scorsese. "The kid is really good."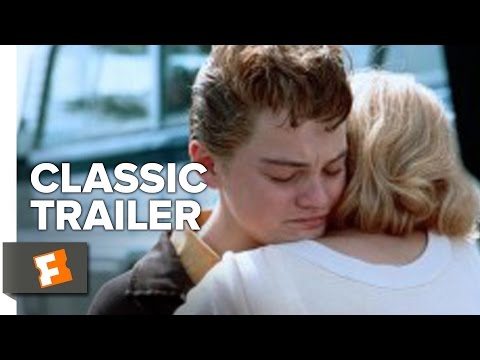 Scorsese has worked with De Niro ten times and DiCaprio six times, but up until now, it's always been separately. Understandably, the trio coming together for a movie is creating a lot of buzz and hype. De Niro and DiCaprio are widely considered two of the best actors of all time.
While we eagerly await a first trailer for Killers of the Flower Moon, check out our guide to the best Robert De Niro movies.