So, by now, you know that a Zelda movie is officially in development, with Nintendo keen to add to the success of the long-running Pokemon series and this year's immensely popular Mario movie. The news was confirmed a few days ago, with video game legend Shigeru Miyamoto announcing that Link's adventures will be transformed into a live-action film.
That's right: a live-action Legend of Zelda movie, unlike Mario which was animated by the geniuses at Illumination. But, not only did we nearly get an animated Zelda movie, we nearly got it much sooner, too (and the upcoming Legend of Zelda release date looks set for 2026 or 2027). Here's the lowdown on the Zelda movie that nearly brought Hyrule to life, back in 2007.
Back in 2013, Forbes reported that animator Adam Holmes – who most recently worked on Netflix's awesome The Sea Beast – created a concept trailer for a Zelda movie and pitched it to Imagi Animation Studios. The trailer sees an armored Princess Zelda attacked by a group of evil Bokoblin-looking enemies.
Link arrives to save the day, peppering them full of arrows, before drawing out his sword to face down the rest of the horde. Don't just take our word for it, you can watch it for yourself here.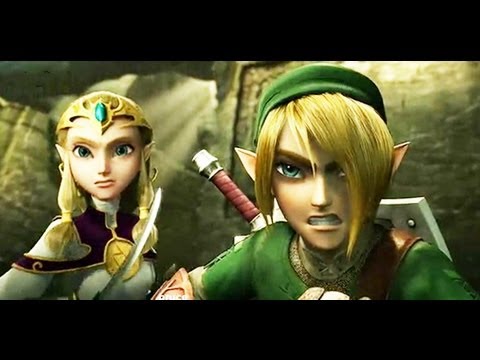 While it's CG animation that looks very much of its era (like TMNT, and Astro Boy), it still looks kinda awesome. Zelda is badass, the enemies are gross and cool, and Link is dynamic and agile. It has the right adventurous, exciting tone, and is a real glimpse of what might have been.
Ultimately, even with the concept trailer, Holmes' pitch was rejected by the animation studio. And, even with the wait for a Zelda movie now coming to an end, we're still not going to get what we really wanted: an animated version of the story.
Hyrule and its inhabitants are so well suited to animation, and it would allow for more creative flexibility to take the story in fantastical directions. Instead, what we'll most likely get is CGI landscapes and CGI villains, and at that point, you may as well make an animated movie anyway.
Mario proved that animation is no barrier to commercial success, but perhaps the idea is to tell a more serious version of the Legend of Zelda, with the rationale being that if it's in live-action it'll be able to stand toe-to-toe with the best fantasy movies like The Lord of the Rings and Harry Potter.
Either way, even if the new movie is still several years off, it seems that it was ultimately wise to be so patient. Right now, Zelda is as popular as it's ever been, with both Breath of the Wild and its sequel Tears of the Kingdom taking the world by storm, and becoming two of the best Nintendo Switch games ever.
It's likely that, given the development cycle of new Zelda games, a sequel to Tears of the Kingdom will be released pretty close to the upcoming film, and that seems like a guaranteed recipe for success. Let's just hope they nail the casting: that will be make or break.
For more Zelda fun, read Pocket Tactics' Tears of the Kingdom review. Or, see our guide to the best video game movies ever made, before checking our our list of the best movies of all time. If you prefer your fantasy a bit more blue, see what's going on with Avatar 3.