The first Cloverfield movie, released in 2008, was lightning-in-a-bottle that has not been replicated since, despite many attempts to do so. It's a masterpiece of the found footage genre, and is also a brilliant kaiju movie. It is rumored that there are split-second shots from other kaiju movies in Cloverfield, presumably placed there as a homage, a fun Easter Egg, and the filmmakers acknowledging their influence.
These shots can reportedly be found during the various glitches and cuts between different parts of the footage, but it's difficult to pause at the exact moment to see them. But now one Reddit user has managed to pause at the precise time when a glimpse of a classic King Kong can be seen.
"I managed to pause at the exact moment there's a glitch in the camera after the helicopter crashes. Turns out that it's an image of King Kong swatting a plane," says Evil-Ed. The implication is that the footage has been recorded on tapes that have previously been used to record old movies off the TV, and some of these are King Kong, Godzilla, or other kaiju movies.
The Cloverfield franchise has been one of the strangest franchises, with 10 Cloverfield Lane being well received, but it felt kind of shoe-horned into being a Cloverfield movie at the end. The Cloverfield Paradox saw Netflix trying to replicate the marketing hype of the first movie by doing a 'surprise drop,' but it was something of a damp squib. An upcoming Cloverfield movie is in development, and it's actually been written as a Cloverfield movie – unlike the other two sequels.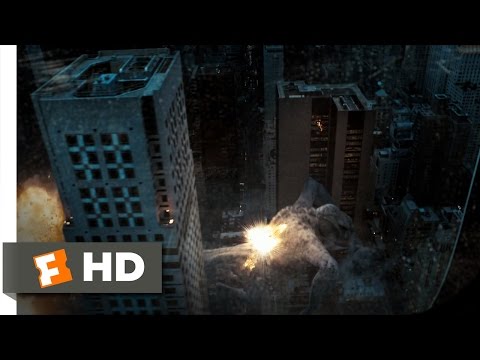 We also have Godzilla x Kong: The New Empire to look forward to in 2024, which is a follow up to the well-received Godzilla vs Kong (2021). It will be the fifth Hollywood movie featuring Godzilla or Kong released since 2014, so there's clearly still a strong appetite for monster movies.
Check out our guide to the best science fiction movies and the best action movies.