Martin Scorsese is one of the best directors of all time, and as such, he has worked with plenty of A-listers over the years. But working with actors closely has given the filmmaker first-hand experience with how stars perform, and now Scorsese has seemingly cracked the code on why Leonardo DiCaprio is recognised as an acting talent in the industry.
During an interview with Deadline, while promoting his new movie Killers of the Flower Moon, Scorsese broke down what it was like working with DiCaprio on the project. The drama movie tells the story of a murder investigation once members of the Osage tribe are killed mysteriously. J. Edgar Hoover and former Texas Ranger Tom White led the case, while Di Caprio plays the bleaker role of Ernest Burkhart.
Scorsese explained how DiCaprio could be cast in a type of role that he hasn't tackled before because he isn't afraid to go to new emotional places and manages to capture all the character's nuances through his eyes.
"He goes to these weird places that are so difficult and convoluted, and through the convolution, somehow, there's a clarity that we reach. And usually, it's in the expression, in his face, in his eyes. I've always told him this. He's a natural film actor," Scorsese said.
The filmmaker went on to explain it is all in the eyes of DiCaprio's acting, and the secret behind his charisma is how they always draw people in to put meaning behind his pupils.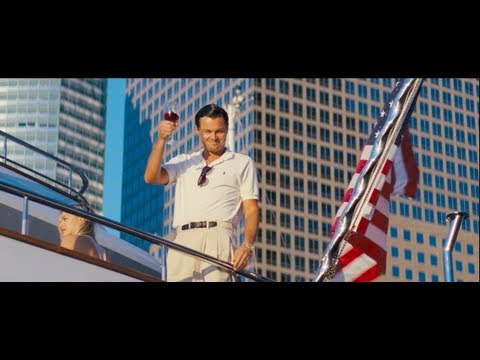 "I could shoot a close-up of him, he could be thinking of nothing, and I could intercut anything with it, and people will say, 'Oh, he's reacting to such and such,'" He said. "It's the Kuleshov experiment. You could do that with him. There's something in his face that the camera locks into, in his eyes. The slightest movement, we know it."
"Thelma [Schoonmaker], editing his footage with me over the years, she often goes, 'Look at this. Look at the eye movement here. I think we should keep it.' It's very interesting what goes on behind the eyes. It's all there."
Fans will be able to see if DiCaprio uses his eyes to his acting fullest once Killers of the Flower Moon hits cinemas on October 6, 2023, in the US and October 20 in the UK. The drama movie is also one of the films we are excited to see at the Cannes Film Festival this year, so keep your eyes peeled on our page for our upcoming review.
For more exciting picks, here is our list of the best movies of all time and our list of the best detective movies ever made.