Jurassic Park sure is a hell of a lot of fun. Dinosaurs rampaging across a remote island? Sign. Us. Up. But, Jurassic Park lead Sam Neill, who stars as Dr. Alan Grant, found one aspect of making a clear contender for the best Steven Spielberg movies to be "an actor's nightmare".
Steven Spielberg is one of the best directors of all time, and Jurassic Park ranks alongside the likes of Jaws, E.T., Raiders of the Lost Arc, and Saving Private Ryan among his best movies. The man knows what he's doing: if you're an actor and he tells you what to do, you just do it.
For Sam Neill, that meant spending a month learning how to do a perfect American accent, then ditching it, and then doing a hybrid. Neill, who is from New Zealand, explained the situation to Vanity Fair. "[Spielberg] came up to me halfway through the day and he said, 'Hey, Sam, you know the accent we were talking about?' I said, 'Yeah, I've been working on it for four weeks…' He said, 'Don't worry about it, just use your own voice.'"
That's bad enough as it is, because plenty of actors will tell you that accent work is often the hardest to do. So, Neill's four-week preparation was wasted. Then Spielberg changed his mind… again.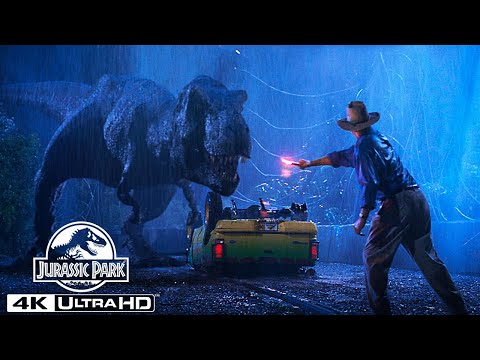 "I said, 'That's great, Steven, thank you so much.' And then four days later, he came up to me and said, 'You know that voice you're using now?' I said, 'Yeah, my voice?' He said, 'Somewhere in between.'"
He concluded, "It's an actor's nightmare!" Neill added. "So that's why I get a lot of flak to this day: Sam Neill's American accent in Jurassic Park was a load of T-Rex poo."
If you've watched Jurassic Park over and over again (of course you have) then you may well have noticed Neill's wobbly accent, and his retelling of events certainly helps to explain it: it's Spielberg's fault.
Spielberg returned to the land of dinosaurs without Sam Neill for the ill-fated Jurassic Park 2, The Lost World. Since then, the franchise has been rebooted as Jurassic World, though after Jurassic World 3 the future for new movies looks uncertain. Perhaps, studios should learn a lesson from Jurassic Park itself, and now just let it stay dead, in the past.
For more on Jurassic Park, check out our guide to the Jurassic Park cast before seeing how to watch the Jurassic Park movies in order. Or you can learn about the real villain of Jurassic Park, and find out why Clint Eastwood and Steven Spielberg rejected one Matt Damon request for the same reason.
If you still want more mega-sized fun, read our The Meg 2 review, and take a look at our picks for the best adventure movies.