Josh Brolin has had an incredible Hollywood career for the past 15 years, but it all started with a certain neo-Western — the Coen Brothers' No Country for Old Men. The critically-acclaimed film, which has gone down in history as one of the best movies of all time, marks the moment when Josh Brolin's career went to the next level.
As one of three leads, starring alongside Javier Bardem and Tommy Lee Jones, Brolin played Llewelyn Moss, a Vietnam war veteran who ends up entangled in a bloody game of cat and mouse after discovering a large sum of money in the desert. But in an interview with Entertainment Weekly, the former Marvel movie actor revealed that he almost ended up losing the part. Not because of a recast or scheduling conflicts, but because he almost died.
In 2006, weeks before the '2000s movie was due to start filming, Brolin crashed his motorcycle in LA. "I T-boned a car at about 35 miles an hour, and all of a sudden, my motorcycle's gone, and I'm flying over the car — I really got a lot of air," he recalled.
In what may have been his dying moments, Brolin revealed that his only thought was potentially missing out on his upcoming role in the drama movie. "I just remember thinking, 'Fucking shit! I really wanted to work with the Coens!' I was in the air going, 'Man, that was a good part!'"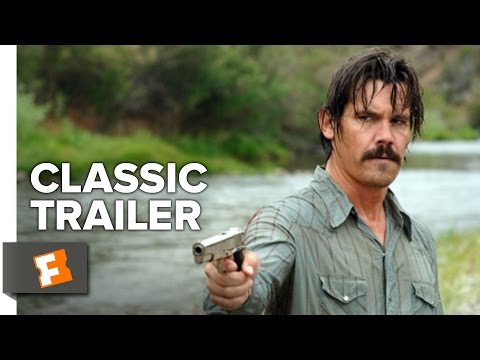 Fortunately, the only injury Brolin ended up sustaining was a shattered collarbone — and he still showed up to work two weeks later. What a guy. It's a good thing he did too, or else we might have never got to see him play Marvel villain Thanos.
You can see Brolin next in the new movie Dune Part 2. The Dune 2 release date is November 3, 2023 — so at least you haven't got too long to wait.