The best Justin Timberlake movies include an eclectic bunch of roles, with the Justin Timberlake oeuvre balancing some of the best comedy movies of recent years – Popstar Never Stop Never Stopping is as funny as it gets – with some of the best drama movies in the Oscars mix. For example, The Social Network.
Timberlake almost didn't get the role of Napster entrepreneur Sean Parker in David Fincher's Facebook origin story, with Jonah Hill in the mix for the part in one of the best movies of the 2010s off the back of his considerable comedy hot streak spawned by Superbad.
Hill told The Bill Simmons Podcast back in 2018 that he was one of the main contenders to play Silicon Valley playboy Parker in The Social Network, and narrowly missed out to Timberlake.
He said: "Low-key, David Fincher, or high-key, David Fincher didn't want me in Social Network. It was between me and Justin Timberlake for that part. Obviously, [Fincher's] the man, but he was not having me. The studio wanted me, I think, and then Justin Timberlake was amazing in it. Social Network is the one that I was actually, like, years later, was like: 'Fuck, like, I'm so bummed'."
The Social Network went on to earn eight nominations at the Oscars, and won three awards – including for Aaron Sorkin's flawless adapted screenplay. More than a decade on, it stands among the best movies based on a true story.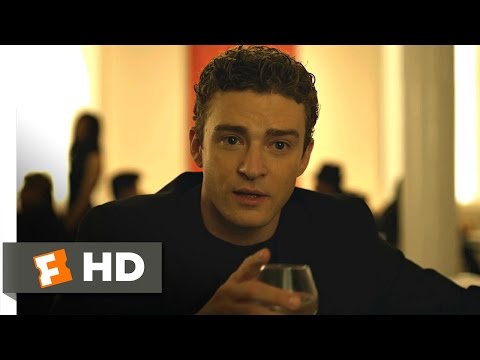 Jesse Eisenberg won a Best Actor nomination for playing Facebook founder Mark Zuckerberg, but lost out to Colin Firth for The King's Speech, which also bested the movie to win Best Picture.
Timberlake has since gone on to appear in a wide range of new movies, including some of the best animated movies of recent years via the Trolls franchise.
For more on the upcoming Trolls 3, check out our interview with the Trolls 3 team about the epic scale of the latest sequel. As for Hill, find out how he was hospitalized due to fake cocaine used in The Wolf of Wall Street.
Meanwhile, we've got guides to some of the best 2023 movies still to come this year, including the Barbie movie release date, the Oppenheimer release date, and the Dune 2 release date.