We'd be lying if we said we weren't excited about The Meg 2. Especially since the trailer for The Meg franchise's new movie has opened up a whole new world of insane CGI stunts, angry undersea animals, and wildly off-kilter lines such as, "That's the biggest megalodon I've ever seen."
The monster movie certainly stands out amid the waves of other shark movies throughout the years (and, as our own Tom Beasley points out, are historically a nightmare to get right), it does perhaps miss the mark slightly on one major aspect that most of the best horror movies contain.
And we're not the only ones that think so. In fact, the star of The Meg franchise, Jason Statham, would agree that this sharp-toothed fiend does lack in one important regard.
"John's interpretation of this is a fun end of summer [movie]," he told Collider. "It's full of humour. It's a little bit more directed to a different taste of what my own is, in terms of I like more gory adult stuff. I'm a lot older but I can't speak for what this film could possibly speak to a younger audience."
Like Statham, we would have liked to see a little more gore in the prehistoric predator's antics. And can you blame us? We're so used to seeing unassuming swimmers getting torn to shreds (even back in '75, Steven Spielberg was giving us a blood-fest) that The Meg, by comparison, seems a bit like child's play.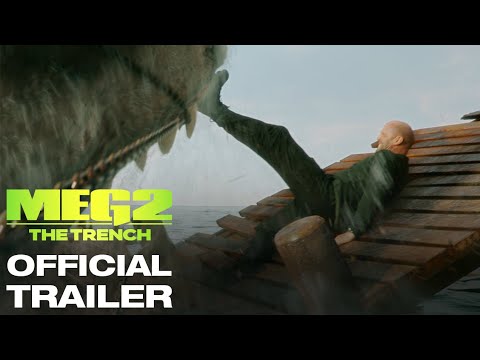 "I might have made a film that not many people wanted to see," he confesses. "I'm not a filmmaker. I'm sort of an actor that's going to portray a role. I go there but I've learned not to get too attached with your own idea of what something could be."
When it's pointed out to Statham that perhaps the decision to keep the blood and guts to a reasonable limit was for the purpose of keeping a broader audience, he replies in what we think is the perfect action movie hero response.
"Yeah, but you go, 'Where's the fucking blood?' It's like, 'There's a shark.'"
If you're craving something a little more visceral until the Meg 2 release date arrives, check out our lists of the best werewolf movies, best vampire movies, and best alien movies to watch now. Don't forget about the best movies of all time, too.