Henry Cavill has been topping polls for the next James Bond for years — but the sad part is, it might never happen. If you've done your homework on the DC movie actor, you'd know that he was previously considered alongside Daniel Craig to lead the next string of James Bond movies. He even gave what director Martin Campbell called a "tremendous" audition for spy movie Casino Royale — but being 22 at the time, Campbell told The Express that Cavill was just too young.
"He looked great in the audition. His acting was tremendous," he explained. "And look, if Daniel didn't exist, Henry would have made an excellent Bond. He looked terrific. He was in great physical shape… very handsome, very chiseled. He just looked a little young at that time back then."
Reportedly, the earliest we'll hear about a new movie and new Bond is in 2024 — and it's been claimed that the Bond team wants their leading man for the next decade, at least. And now that Cavill is in his forties, there are concerns that the Superman actor is now too old.
"By the time Daniel got to [No Time To Die] really he was at an age where one more would have been too old for him," Campbell added. "I think they sign on for three Bonds. I'm not absolutely 100 percent certain of that. I know with Pierce, he had to sign on to three when we did him. So that's going to take, what, six years of your life maybe? I suspect Daniel [had] the same deal. And the next guy's going to have to do that.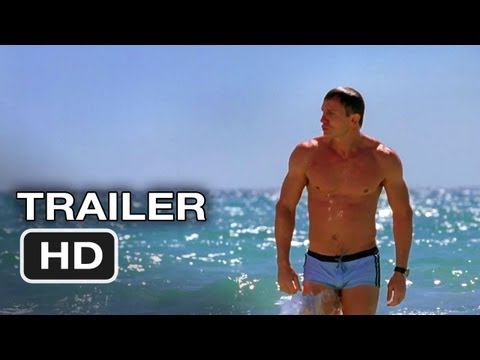 "Henry's 40, so by the time he's done the third one, he's going to be 50, and anything beyond that's two, three years per Bond. He's in good shape, Henry, he's a good guy. He did very well in the audition, but ironically he was too young."
Personally, we think Cavill would make a great Bond at any age, but at least we got to see him in the Superman movies — and yes, we still think Man of Steel is one of the best movies DC has ever done.