Steve-O loves seeing Johnny Knoxville get injured as much as the rest of us, but after the release of Jackass Forever, it looks like we might be saying goodbye to our favorite stuntmen for good.
A pivotal part of noughties pop culture, Jackass began life as a comedy series on MTV. The premise might seem simple — nine friends performing elaborate stunts and pranks on each other and the public — but it's fondly remembered as one of the best TV series of the early '2000s: so much so that it became a lucrative movie franchise.
After the series ended in 2002, countless spinoffs were released, including no less than nine movies. Jackass Forever, released in 2022, is widely considered by critics to be one of the best movies of the bunch — with Anthony McGlynn remarking in our own Jackass Forever review that "it's an odd feeling, to be nostalgic about glorified poop jokes and deliberate self-abuse. Yet, that's exactly what Jackass Forever inspires."
Since the 2022 movie was released, we've had new bits and pieces — with unused footage from Jackass Forever being repackaged and released on Netflix as Jackass 4.5. But in an interview with NME, Steve-O admitted that we might be seeing the last of the Jackass movies.
"This last Jackass movie… it was kind of a bummer, man," he told the outlet. "It's not fun to watch Knoxville get hit in the head any more. I wrote this text to the whole cast that day, thanking Knoxville for the sacrifices he's made for this team, and also begging that he stops with the brain trauma. It was one of my more serious and sincere messages."
In Jackass Forever, a bull launched Johnny Knoxville in the air — with the daring stunt giving him a brain injury. With that in mind, it's understandable that Steve-O is keen for his friend to take a step back — and let's face it, he has a point.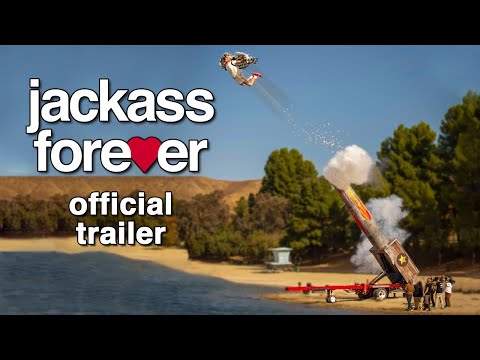 Still, while another Jackass movie is off the cards, Steve-O didn't rule out the gang getting back together again at some point in the future. He teased to Cinemablend, "I wouldn't be surprised if some kind of project reunited us again, but I wouldn't bet on there being another movie."
For more insight into the world of Jackass, check out our interview with Johnny Knoxville or our guide on how to watch Jackass Forever. Or, for more outrageous slapstick moments, check out our guide to the best comedy movies. If you're more into the stunt side of things, you may be interested in our guides on how to watch Mission Impossible 7 and the Mission Impossible 8 release date.