The Jack Ryan season 4 release date has been confirmed, and by the star of the thriller series too. John Krasinski took to Twitter to reveal that new episodes of Jack Ryan start arriving on June 30 on Amazon Prime Video.
Krasinski's tweet came with a new poster for the TV series, emphasising that this is the end of the road for his version of Jack. We've long known Jack Ryan season 4 would conclude the thriller series, wrapping up what's been a consistent hit for Amazon Prime Video, as well as Krasinski himself.
This update arrives amid ongoing mystery surrounding the final season. We don't have a trailer yet, or a synopsis. At least we don't have long to wait before we can just watch it for ourselves, but a tease would be nice!
The first season involved Jack stopping some Islamic extremists, the second had him land a hand in Venezuela, and the third was all about the Soviet Union.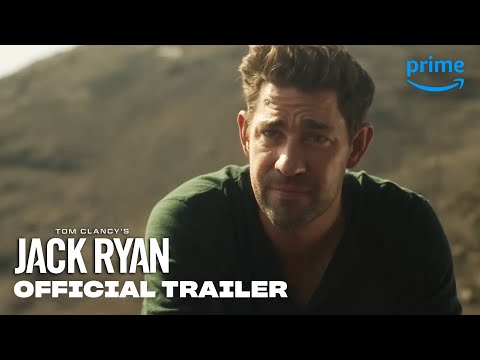 Where will season 4 go? Wherever it is, Jack might not come back alive, and we're eagerly anticipating finding out. Carlton Cuse and Graham Roland created this iteration of the character, based on novels by Tom Clancy. Krasinski's the fifth actor to step into the part, after Alec Baldwin, Harrison Ford, Ben Affleck, and Chris Pine.
Check out our guide to the Reacher season 2 release date if you'd like more of the same, as well as our lists of the best thriller movies and best spy movies.