In an interview with Comicbook.com, Robert Kirkman, the writer of the Invincible comics, and the animated series artist Cory Walker and Ryan Ottley teased what is in store for Invincible season 2 – and it is pretty juicy, friends!
The TV series Invincible – based on the comic series of the same name – first premiered on Prime Video in 2021 and told the story of a super dad and son duo navigating life and their powers. While the show has often strayed away from its source material in the past by altering cartoon characters and adjusting the timeline, Kirkman reveals that the future of the sci-fi series may be taking a sharper turn towards original content.
"There are a few stories I've mentioned in the past that I planned and couldn't work into the comics," Kirkman explains. "I don't want to spoil things, but it's possible there will be episodes in future seasons that are wholly original to the show and written by me. So the potential for that is very exciting for me."
Kirkman didn't elaborate on what original stories or ideas he may be working on for Invincible season 2. However, fans can rest easy knowing that he will keep the TV medium in mind since the writer previously scripted the first season's premiere and finale episodes.
It is always exciting for fans to hear unmade comic stories getting a shot at life, be it on the page or adapted for the small screen. Sometimes TV allows action and plots to flourish.
Fans may remember the train scene in Invincible season 1 with the hero fighting Omni-Man. This moment was stretched out in the show versus how it was portrayed in the comics, and ultimately led to the story being better suited for its new medium.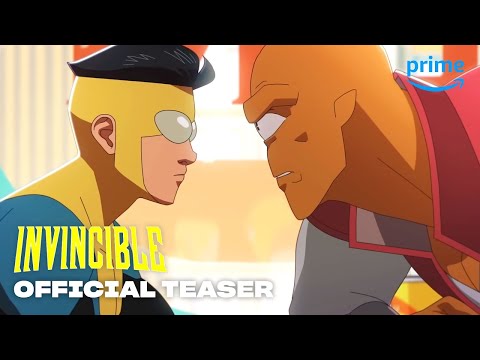 "We are intensifying a lot of the scenes in the animation to add an even bigger punch," Ottley explains. "Like the infamous train scene. That could've been interesting for the comic too, but it does take up a lot more comic page real estate, so it seems elongating these scenes for the animation is just a better choice."
Invincible season 2 is set to hit Prime Video in late 2023. If you want to sign up for a Prime membership, be sure to click our link here.
For more upcoming releases, here are all the new movies hitting the big screen in 2023. And for more super content, here is our guide to Marvel Phase 5, as well as our list of the best superhero movies.