Henry Cavill had the unfortunate experience late last year of thinking he was back as Superman, only to find out he actually wasn't. He also left the role of Geralt in fantasy series The Witcher at around the same time. It looks as though Cavill could now be gearing up for his next big-budget franchise though, as the long-rumored Highlander reboot seems to be kicking into gear.
Henry Cavill is swapping his Superman movie cape for a kilt, as he and John Wick director Chad Stahelski have both been attached to Highlander for some time (since before the 2023 strike action). And now, studio Lionsgate will be actively seeking a distributor at the American Film Market event which begins on October 31, 2023.
Lionsgate are looking to begin production on Highlander in 2024, with a reported budget of over $100 million. The long-gestating reboot is based on one of the best fantasy movies of the 80s, which followed an immortal being (Christopher Lambert) who must battle a brutal, sadistic immortal called The Kurgan (Clancy Brown).
"There can be only one" may have been the iconic tagline, but the original Highlander movie was followed by four sequels and three TV series, and this will likely be the hope for the reboot as well. The 90s TV show starring Adrian Paul as Duncan MacLeod was the most popular spin-off. The Highlander TV series was undoubtedly a big influence on the popular historical romance series Outlander, with its time-traveling plot initially set in 18th century Scotland.
Luckily, Henry Cavill is no stranger to a wig, as he sported a particularly fine one while playing Geralt in The Witcher. The original movie spends a lot of time in flashbacks to 16th century Scotland, where a long-haired Connor MacLeod (Lambert) is trained by Sean Connery's Ramirez. Cavill fans will be excited to see him in the kilt, furs, and flowing locks which are synonymous with the character.
Chad Stahelski being attached will also have John Wick fans hugely excited for Highlander, because this means that expectations for the action set-pieces and sword-fights are now through the roof. Cavill will be bringing his substantial sword-wielding experience from The Witcher, where he was trained for the fight scenes by stunt coordinator Wolfgang Stegeman, who also worked on the Mission Impossible movies.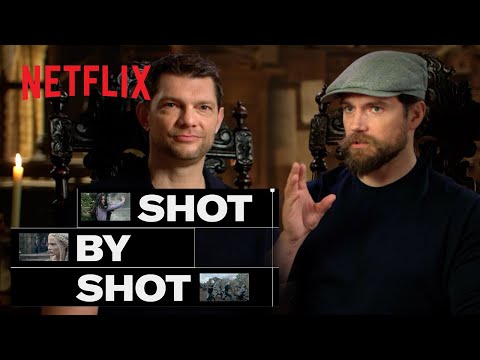 Cavill hasn't just been idly spinning his sword since leaving The Witcher, and he has two movies coming out in 2024 – Matthew Vaughn's comedic spy movie Argylle and Guy Ritchie's war movie The Ministry of Ungentlemanly Warfare. He's also just wrapped filming on an untitled Guy Ritchie action movie co-starring Jake Gyllenhaal.
It was exactly a year ago – in late October 2022 – that Cavill appeared in a mid-credits scene in Black Adam, igniting much excitement about his return as one of the best Superman actors. Cavill announced that he was back in his most-loved role, but then James Gunn and Peter Safran took over at DC, and Cavill had to release another statement in mid-December, saying that he wasn't going to be donning the cape again after all.
David Corenswet has now been announced as our next Superman in the upcoming Superman Legacy. Check out our guide to the best action movies and the best 80s movies to get you in the highlanding mood.