One of the most exciting parts of Harry Potter's first year as a wizard at Hogwarts is him discovering that he's a 'fair flyer' on a broomstick, and therefore good at the dominant wizard's sport – Quidditch. Harry's first ever Quidditch match – where he catches the snitch in his mouth – is the stuff of legend and even has repercussions to the final Harry Potter movies – Deathly Hallows. Given Harry's reputation as an amazing Quidditch player, you'd expect his record to be impressive – but someone has crunched the numbers and come up with some surprising results.
In a extremely lengthy and detailed post on Medium, Joseph Swit has counted up Harry's total number of Quidditch matches, and looked at the Gryffindor wins and losses during his Hogwarts tenure. To be fair to Harry, he had a lot to contend with – not least of which was Voldemort's repeated attempts to kill him – and this frequently led to him missing matches.
It is because of this that; "over his six years of enrollment at Hogwarts, through a combination of injury, suspension and match cancellations, Harry Potter played in just nine total Quidditch matches for Gryffindor, compiling a record of seven wins and two losses," as Swit has found.
Swit has analyzed the Quidditch matches which are reported in the books, and we see even fewer in the Harry Potter movies. He makes an assessment of just how big of an asset Harry was as Seeker to the Gryffindor team, and how the team faired when Harry couldn't play. Swit comes to the conclusion that in Harry's first couple of years, when he's on the Nimbus 2000, he is a great player deserving of his reputation.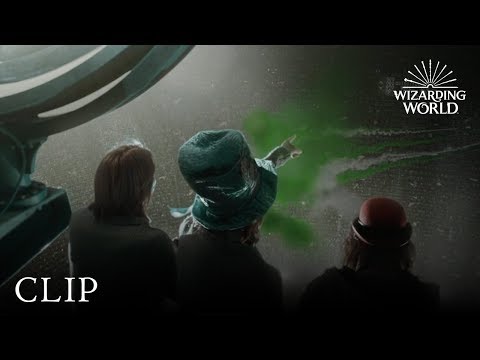 However, once Harry gets a little older and acquires the Firebolt broomstick, Swit thinks that Harry isn't a huge asset to his team. Potter is easily distracted, and has a lot of over-confidence because his broomstick is so fast. Obviously as time in the fantasy movies goes on, and the threat of Voldemort's danger to Harry increases, Quidditch becomes less important to the story. But it's still a fun element of the world building, and the Quidditch World Cup in Goblet of Fire is a real highlight.
Reportedly, the Harry Potter cast weren't too fond of filming the Quidditch scenes, but they were a big fan favorite. For more fantasy, check out our guides to Wednesday season 2 and House of the Dragon season 2. You can also see our guide of the best fantasy series.